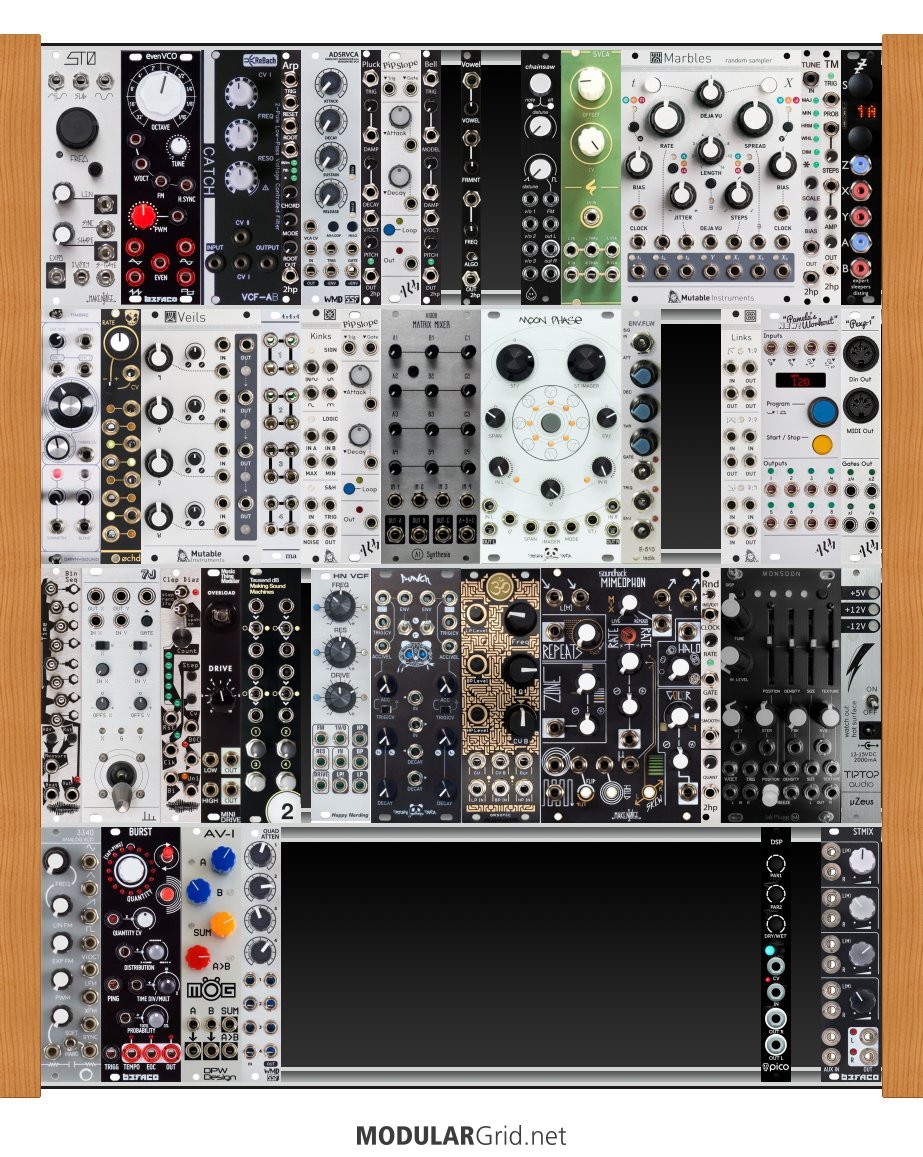 These are all the modules I have, 3 of which are freshly ordered DIY kits; Drive, Prok BD & Moon-Phase.
Could I organise my modules better?
Is there anything to excess, maybe something you'd ditch?
Missing something (other than Talent) Another VCA (a different Stereo VCA might be on the cards as the ST Modular seems to be over-driven from the word Go and distorts a simple sine wave)?
Plans are to split off the percussion row into a separate case, probably with one of the uZeus for power. Then I'll finish the KonstantLab Power upgrade for the main case and sell the spare uZeus.
Gone are the days when I thought 2 rows for 84hp would be all I'd ever want! Things are getting interesting now with a 'potential' 5 rows of 84hp
Cheers :)