To date, I have everything in my rack except the Sirius' Veil (filter that I had considered pairing with the same buidlers VCO to the left) and QX Expander for Quadrax (keeping space reserved for whenever Intellijel decides to release more...ugh, impossible to find one right now)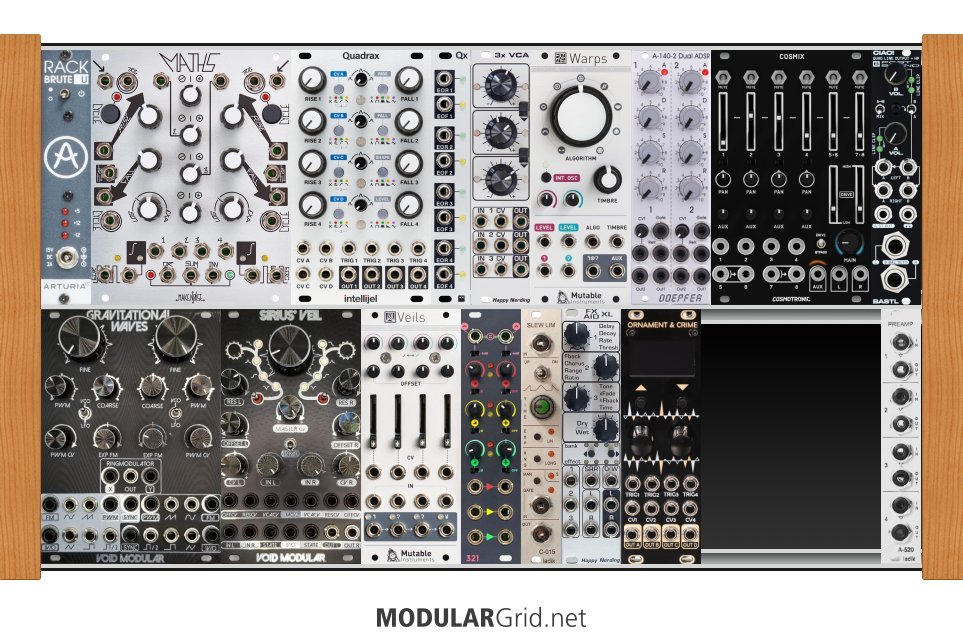 Would love feedback on the questions below:
I have 14HP set aside for Sirius' Veil but recently considered Patching Panda Moonphase (same HP...better features?) or Supercritical Synthesizers Neutron Flux (2HP smaller...that price though). Aside from the module names being a great match (gravitational waves and moonphase...seriously how could they not be a perfect match) any thoughts on one or the other? Also looking at the Neutron Flux now...I would gain 2HP but that price is certainly giving me a little heartburn. For a smaller setup like mine though, the flexibility it offers it appears to offer may be a smarter choice for me...thoughts?

Considering the 18HP (or 20 if I go with Neutron Flux), I am looking at for sure adding Disting EX (again, for a smaller setup, this seems like a good choice to provide added flexibility) which leaves me with 10HP (or 12) for which I am considering another 10HP VCO (Richter Wogglebug, MANGROVE, Loquelic Iteritas, Manis Iteritas, Cursus Iteritas). Any thoughts on a good VCO fill for the 10HP?

Anything glaring that I am missing and should consider before any of the above?