Long story short, I really want to have an SSM2044 filter setup. I come from the MidiBox world and the MBSID + 2044 is soooo good but I realized it might be better to go modular rather than using the more integrated approach with MidiBox.
My bare minimum plan was something like this: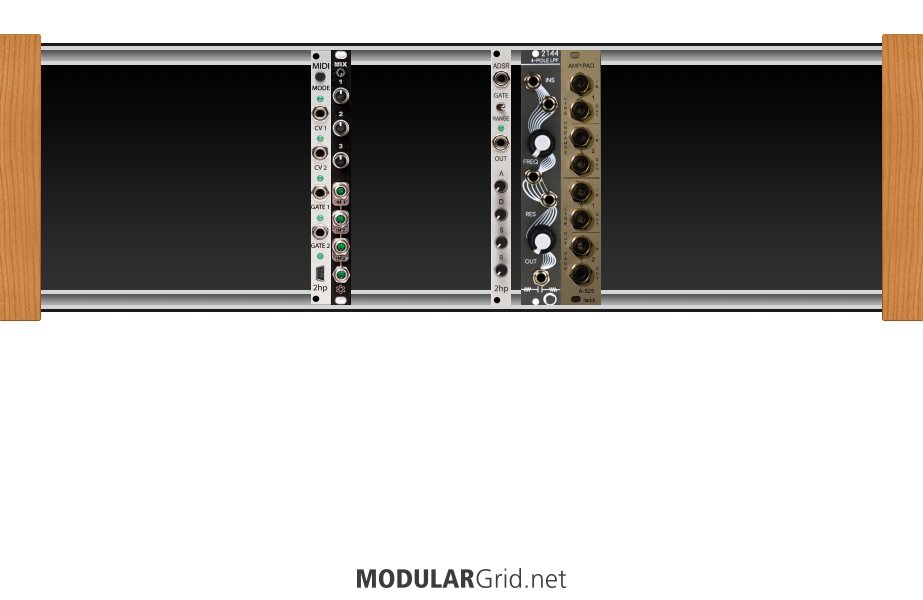 A pre-amp / line-level in, out, a few mixers (for summing stereo to mono for the single 2044 and to blend an ENV and LFO), Env/LFO, and Fonitronik DIY 2044 module. I picked that one since, though it's not the most compact, I already have 2044 chips (somewhere around here) from looking at building the MidiBox stuff and can use those. I can forgo the mixers by running a mono signal to the rack via my sound cards as well to save a bit.
Am I missing anything?
I have a stereo build too but notice the word of caution on Modular Addict that 2044's aren't always well matched, but that might be something I expand to in the future, perhaps looking at a full channel strip of sorts. I'd also like to add a few VCOs and VCAs so I have an actual synth rather than just a fancy effect box but starting with the filter gives me options (notably combining it with my MB6582, GameBoy, etc.).