Hi everyone,
I am trying to plan out my first starter rack. I thought I would start off with a case with space to grow into and figure out what to add slowly over time. The goal is to build a generative ambient rack.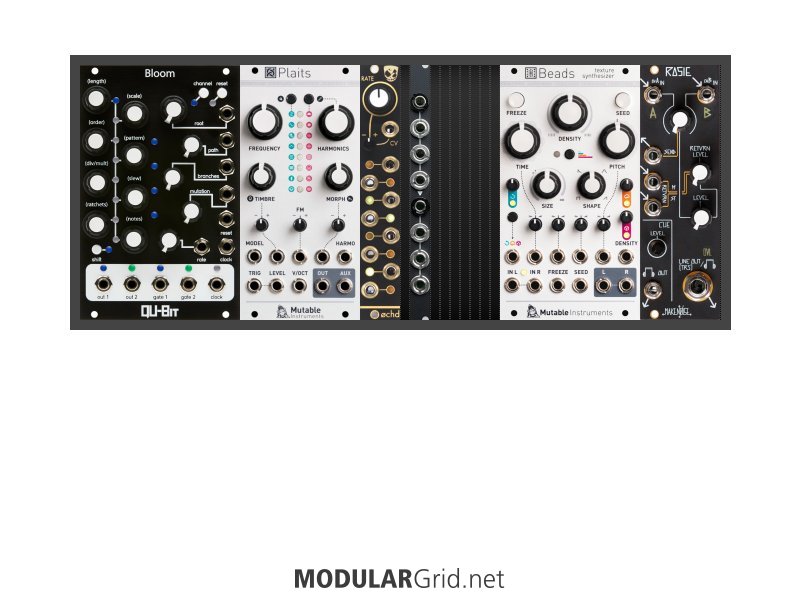 Phase 1: Case + Beads + ochd
Process the audio of my standalone synths and electric guitar using the auto gain input of Beads.
Phase 2: S.B.G + XOH
Integrate my numerous guitar FX pedals.
Phase 3: Bloom + Surface + Multi
The first step towards generative ambient
Phase 4: Plaits + Further Expansion
Take advantage of 2nd output from Bloom.
Phase 5: And Beyond...
Hopefully, I will somewhat know what I am doing by then and know what I would like to add.
Well, these are my thoughts from someone trying to humbly venture into the vast modular world. Any advice on any of the various phases would be greatly appreciated.
Thank you,
Epaphraz