Hey, for the last months I have been doing a lot of research into modular and decided to start dipping my toes. So far that has been in the form of Ripplemaker and VCV, and I am starting to get a hold of what works and doesn't, so I would like some thoughts/opinions/critique of my idea for a first build.
My goal with modular is to create pitched rhythms with cool sounds that I can then play drums on top of. I also want the system to have a element of randomness to it, to create interesting and moving sounds and I want the system to be used as a foundation, or a generator, for songs and drum parts.
This means that I am not looking to create any drum samples or drum sequences with traditional sounds (read hi-hat, snare, kick) rather I am after new textures that I can put my acoustic drums on top of, something that I can play to and with, and also spark creativity, both on the drums and on the modular system.
So far I have concluded the following:
- I am planning to build in a Tiptop Mantis case
- I do not want to include any MIDI support
- I want to be able to create polyrythms/polymeters
- Euclidean rhythm modules is something I want to include
- I am drawn to the Buchla sound, and plan on getting the Buchla modules released by Tiptop and want to plan ahead and integrate the 258t and 281t when they release
- I want to start with the essential modules, make a barebones system and expand from there
So, with that said, here is what I got planned for starters: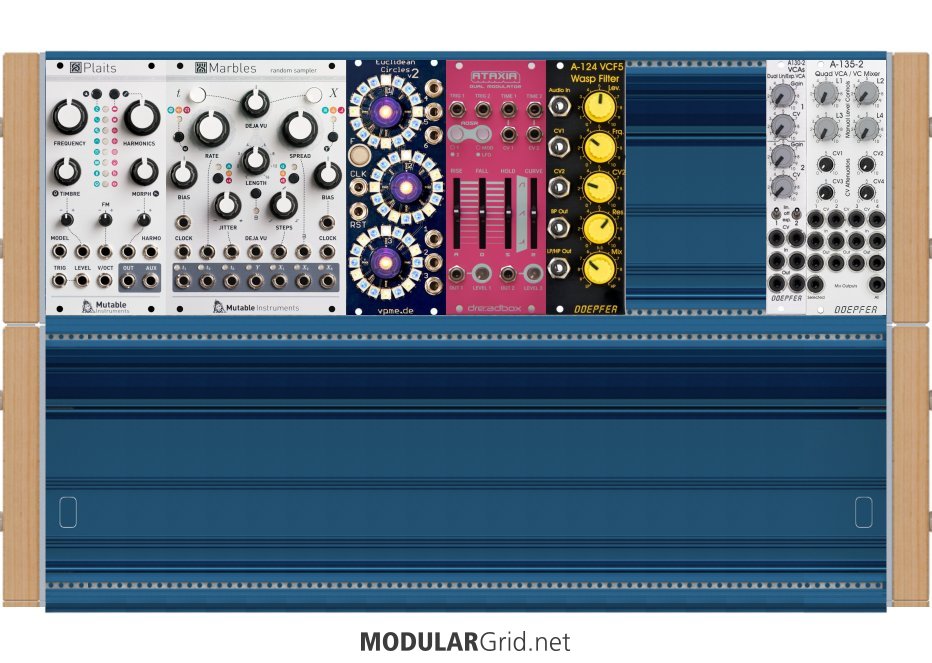 and this is the direction I am planning to go in: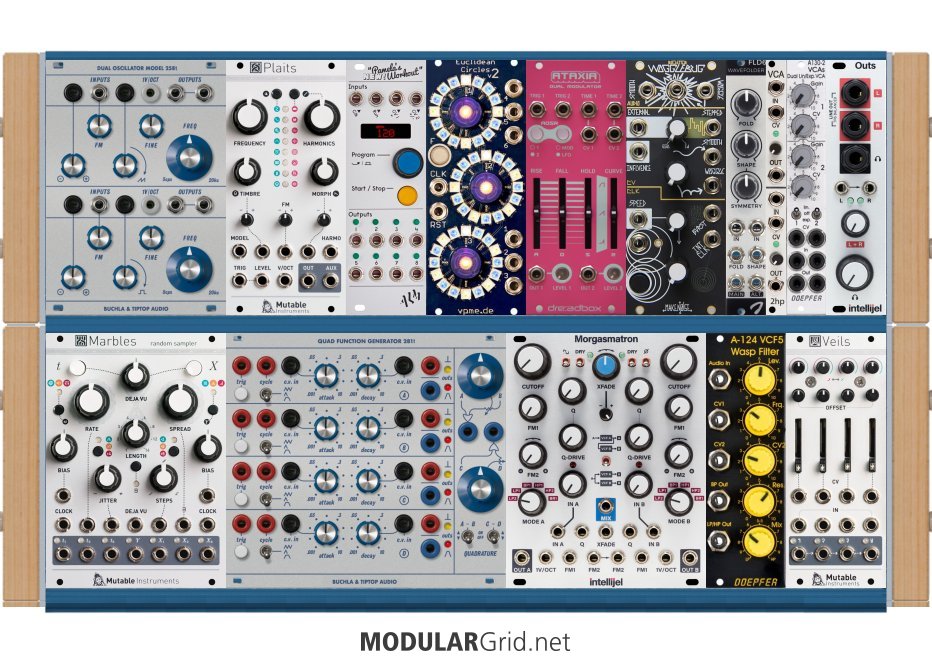 Any opinions/tips/critique is welcome before I take the plunge. I have bought nothing yet and plan to be patient until I got a clear beginning plan.
Looking forward to responses, and thanks!
Peace