I'm curious about getting into modular and want to build a beginner system that allows me to make simple, melodic loops in the style of Gia Margaret or Green-House; if I were really lucky, I'd also be able to layer some drone-y textures underneath.
I'm set on Make Noise's René for its pattern generation and Mordax's Data for its educational aspects, but the rest of my system is basically a question mark. Picture below, but to explain my rationale:
Likely Want
Clock Div | Create interesting timings out of the Data's clock
Plaits | Catchall digital oscillator for melodic patterns
STO | Analog oscillator for exploring drones and getting a better understanding of wave construction
Quadra | Build envelops for Plaits and STO
1U Logic Gates | Add some interesting probabilistic stuff
Quadratt | Mixing down sources
Maybe
Just Friends | Possible envelope builder and filter to add texture to STO output
W/ | Basic tape loop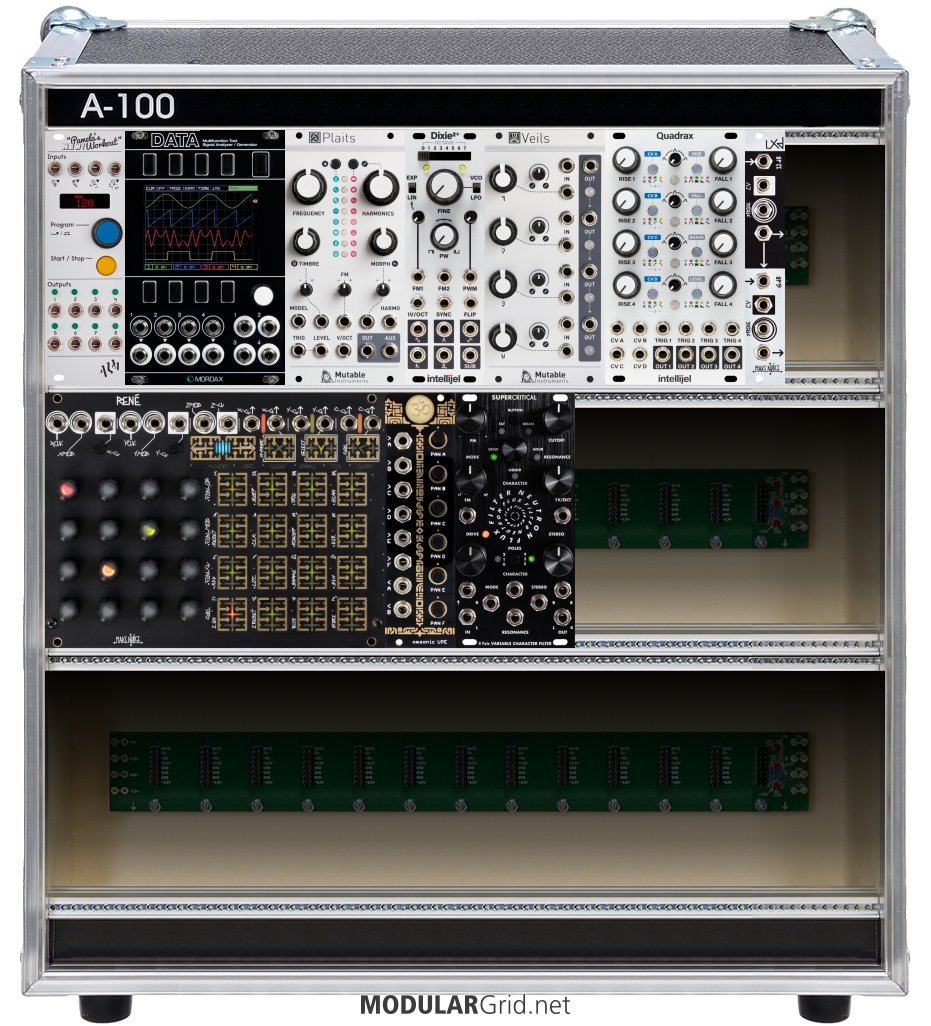 Does this accomplish what I'm hoping to? Are there some super useful functions I'm not thinking about? I suspect I'll need to move to a larger system eventually, but to begin I want to really understand my tools and this seems like a minimal setup that allows me to do that?
Thanks!