Hi folks, I am near completion of my modular system and am a bit stuck on what to fill the last 8hp with that would benefit the system rather than clutter it, ideally a single 8hp, though I'm open to alternatives.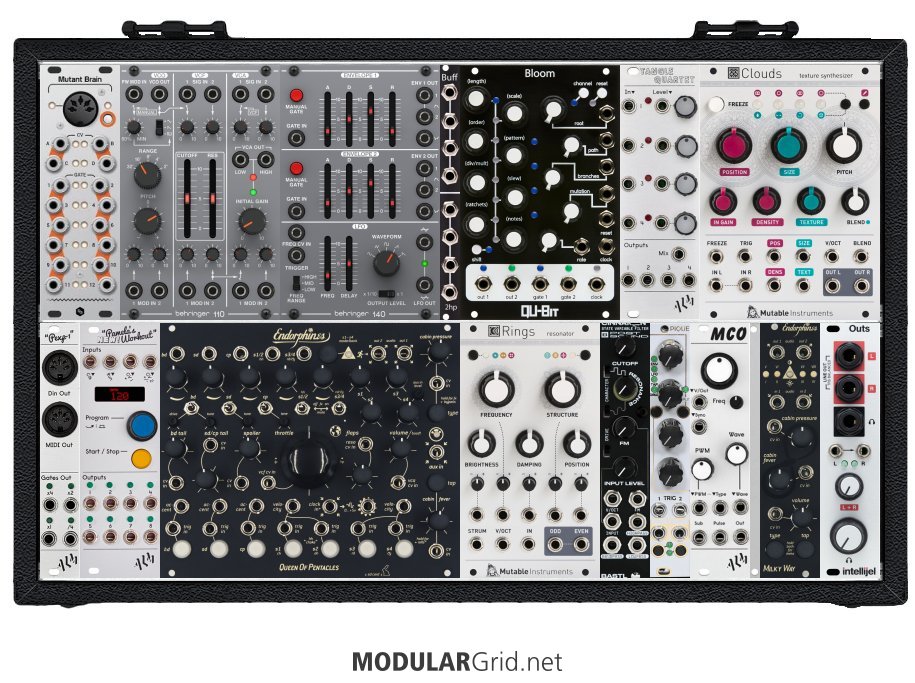 The system is built to have two voices, one for melodies another for bass and QOP providing drums. Musical styles would cover electronica, techno, down tempo/chill and a dabble in ambient.
I would love to hear your suggestions on what to add to compliment the system. Another oscillator is a possibility, though two voices should suffice. I guess, I'm looking for something to add variation, or modulation or something extra to keep the system fun and playable with an element of unpredictability. As I'm quite new to modular, some advanced ideas could be what's needed, I am open to your suggestions.
Thanks for stopping by and your opinions are appreciated.
🙌🏼
Note : I am willing to take out the Pique and use the second ADSR of the B140 to expand that space to 12HP if necessary. But everything else stays. 😌