Hi all
I'm very new to modular, and would love some feedback on my build: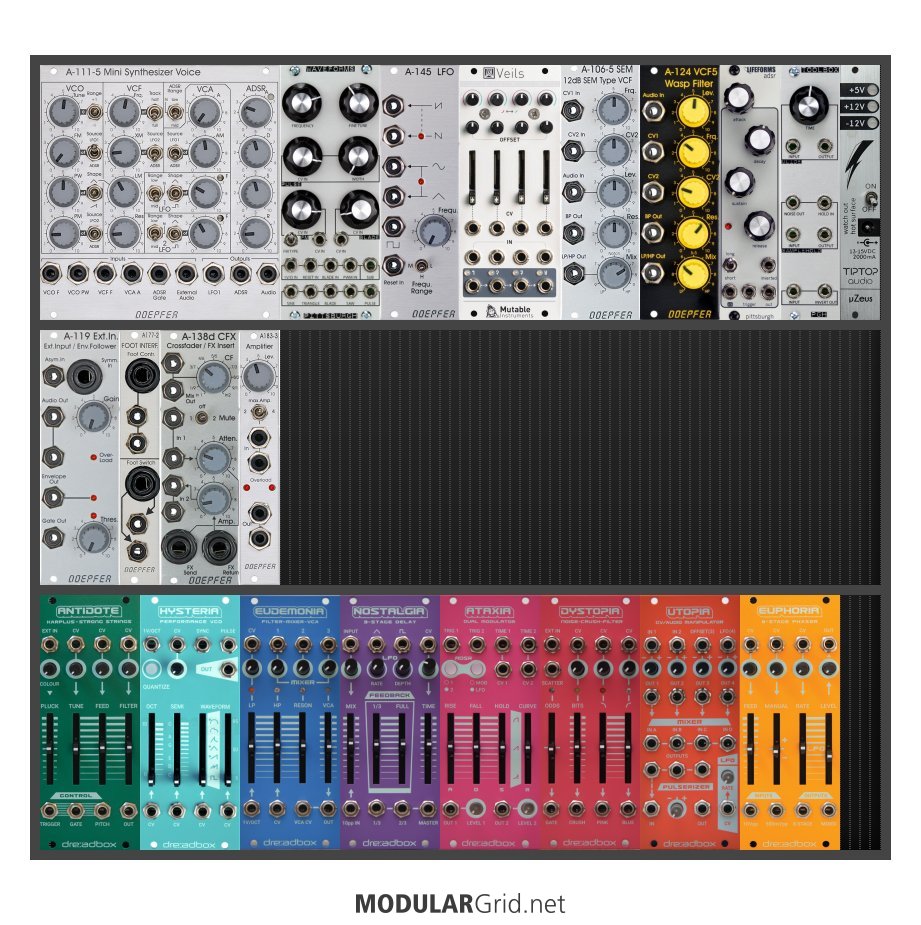 Many of my modules are multi use (particularly the Dreadbox gear), so I think that I have everything needed to make some sound.
That being said, if there is something that I need, I'd be grateful for any suggestions. When you do suggest something, please state whether it is essential (E), useful (U), or just fun (F). As I said, I am new, and I am just trying to get a system up and working, and there is so much to consider!
Currently I am afraid to plug it in...