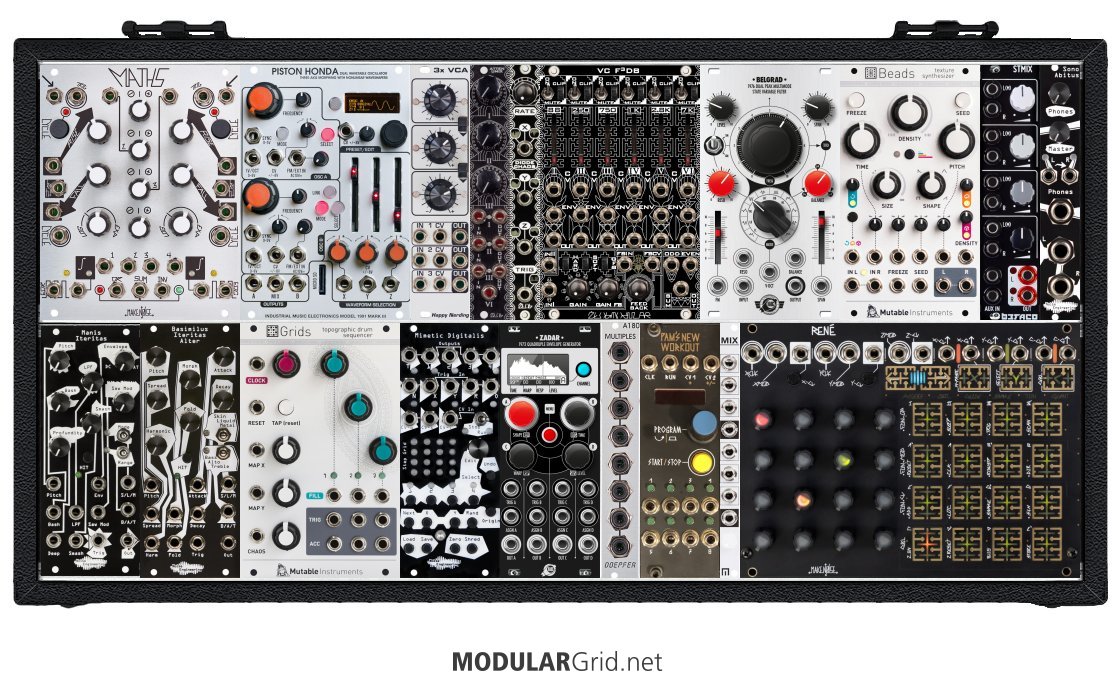 Hey y'all! this is my first post on Modular Grid, I started into eurorack this year after spending a lot of time in vcv rack and falling in love with the potential of modular, plus it's just so much fun! my goal is to make a system that can do lots of textural sound design stuff as well as percussion//bass in the industrial techno genre. Outside of my rack I have a Digitakt, Lyra 8 and a few FX pedals.
currently out of these modules in the list above the ones I actually own already are
- Rene v2
- Zlob F3DB
- Xaoc Belgrad
- Beads
- Pams
- Zlob 3 channel attenuator with sum output
- Zlob Diode Chaos
- Noise Engineering BIA
- Beffaco stmix
- Noise Engineering Sono Abitus output module
The rest of the modules I put in because I think they'd fit well but I have no idea if I have enough utilities or if this layout is completely non-user friendly, this is where I could really use some help if you can take a look at it and give me some advice.
Thank you.