First time poster here. Been thinking about dipping my toe in the world of Eurorack. Feeling stale with my mostly all Elektron workflow. A buddy is willing to do me a killer deal on a Pittsburgh Modular Move 104 case, with Plaits and Ripples in it. That would be my starting place. Looking to create somewhat intentional melodic sequences and have them get "generative" from there (Bloom, but would consider Marbles as well). Hoping to get 2 voices in this small case, that could be pushing my luck though. Wondering is Plaits and Rings are too similar or if I should look in a different direction for a smallish hp second voice (sto, dixie, etc).
Here is my plan so far: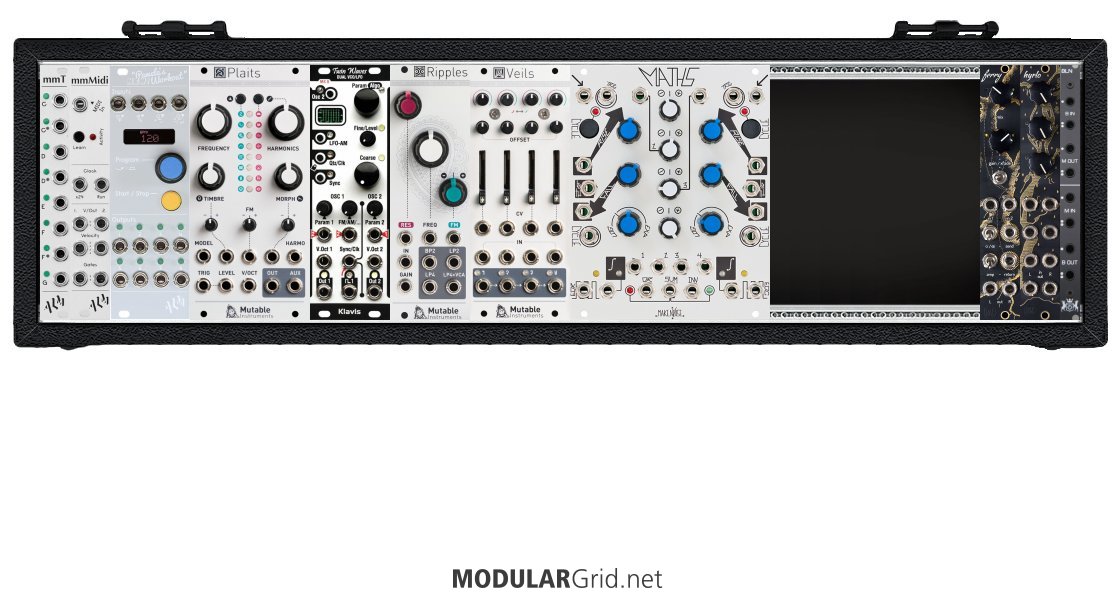 I want to make sure I am not overlooking any utilities or making any glaring omissions. Should I swap in a quad VCA, some sort of LPG, any other utilities I'm missing? Any input is valued! This is all very tentative, still planning.
Will use Elektron boxes for drums and eventually get a cv.ocd to use with my Octatrack for another CV sequencing option. Also have a DFAM and Matriarch that will play nice with whatever I end up building.