Getting back into synths after many many years away from synths, Korg Polysix and a bit of Modular in the 80s/90s.
What I have now/ordered:
1) Intellijel 7U stealth case inflight
2) KMI/ES DIY Kits VCO, VCA, and EV; probably get the rest for learning purposes, may use long term if they work out
3) Mutable Instruments - Plaits, Beads - still in their boxes, waiting on case; can replace with others modules, can still return.
What I want:
1) Fully Modular, Racked, outside of controller (keystep pro or other)
2) Minimize the use of DAW
2) 2-3 additional voices for bass, pads, lead
3) Include West Coast / Complex Oscillator - heavily leaning towards Endorphin.es Shuttle but optimized as modules in intellijel case (leverage 1Us, mono inputs on cockpit, etc.)
4) Granular Module - Beads, Morphagene, or Arbhar
5) Drum Kit in Rack - mainly EDM - Queen of Pentacles, Black Noir, other?
6) Mordax Date or Other - oscilloscope, VC monitoring, and tuner; I have a bench oscilloscope but want something easy to use in the case.
Budget is flexible, just don't want to waste money (doesn't provide educational or enjoyment value).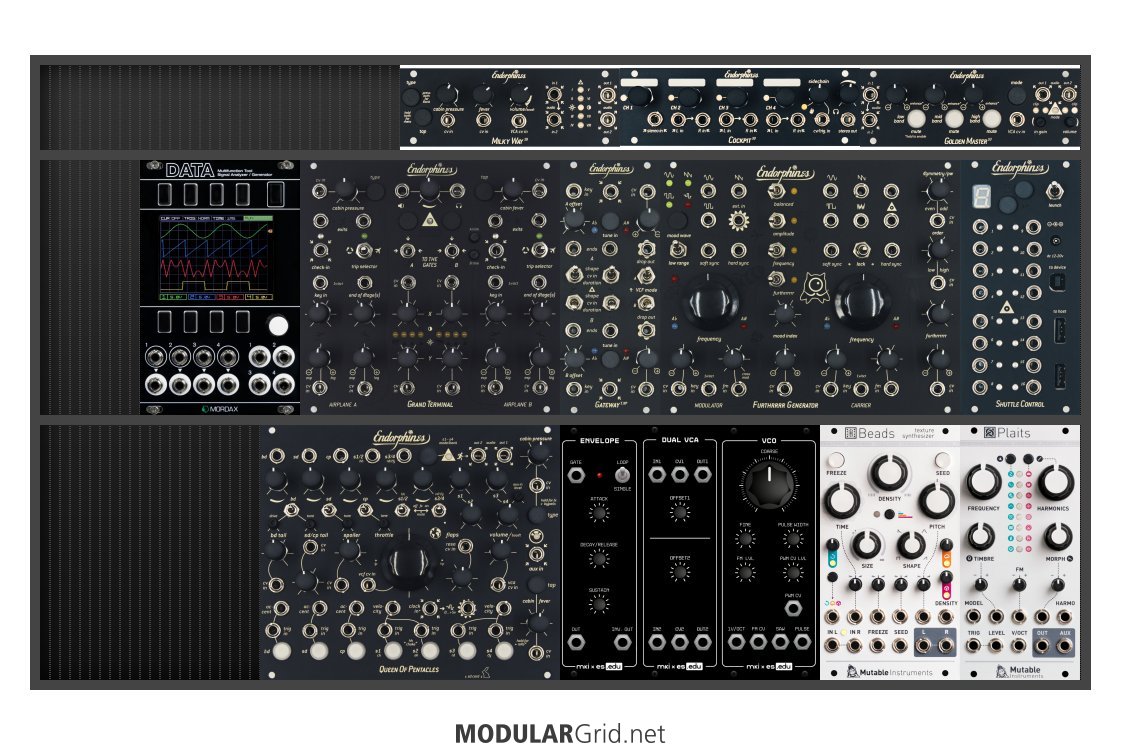 Thanks for the help!