So I've bitten the bullet and purchased an Oxi One Sequencer + Pipe module to use with my Eurorack, 0-Coast, Digitakt and Digitone and am looking to get some feedback/advice on my future rack plans.
Here is my current set up as it stands:
And this is what I'm playing around with for the future so far: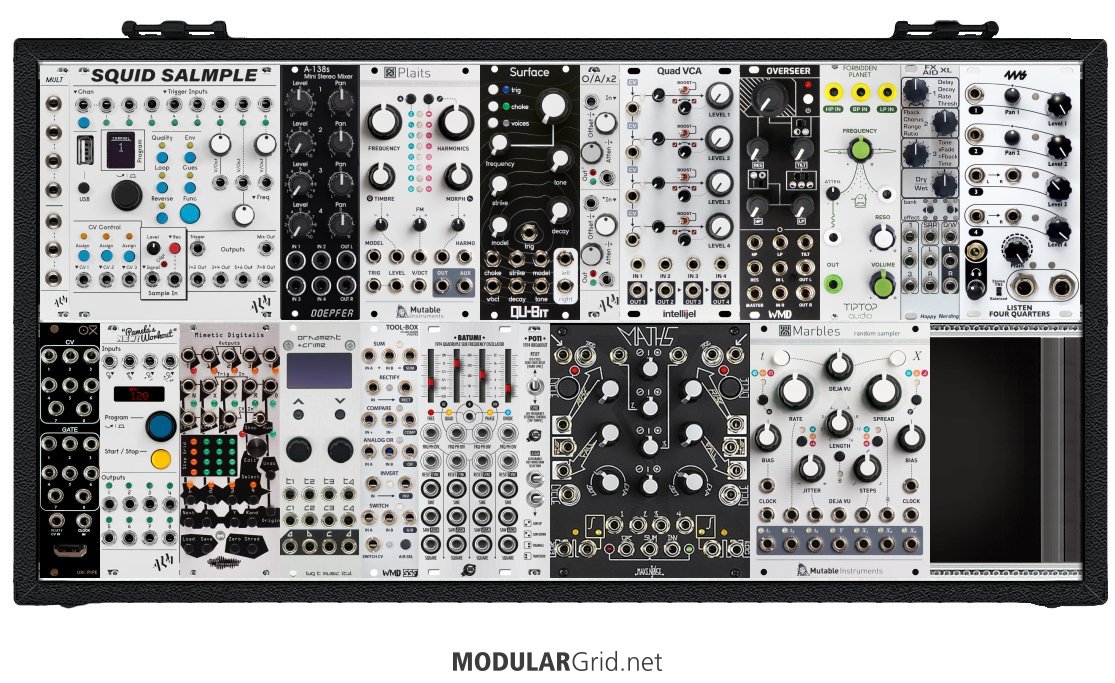 I'm purely a hobbyist, so I have no intention with completing full tracks or performing live, but rather just want to have fun jamming and playing around as a means of relaxing during my spare time. In terms of musical styles, I'd like to experiment with deep/minimal/micro house grooves, along with more generative ambient and melodic soundscapes.
Here's some examples of the music I'd like to experiment with:
Deep/Minimal/Micro House:
Ambient/Generative/Melodic:
Would love to get some feedback if I'm heading in the right direction with my future plans, or if there is anything I should consider/change? A few things that stick out to me so far that I'd like some advice on is:
Have I got too many sequencers in the rack now in light of the Oxi One? Should I consider getting rid of either the Mimetic Digitalis, Marbles or both?
Do I have the right/enough utilities to keep me busy and achieve the goals I'm after?
Am I limiting myself too much with only 2 attenuverters with the O/A/x2? Should I consider something like a Happy Nerding 3x MIA instead?
Ideally, I'd love to be able to use the rack alongside my other hardware (Oxi One/DT/DN/0-Coast) mainly, but also standalone by itself, so hoping I can get some insights and advice to help me plan for the future!
Thanks in advance :)