Rack: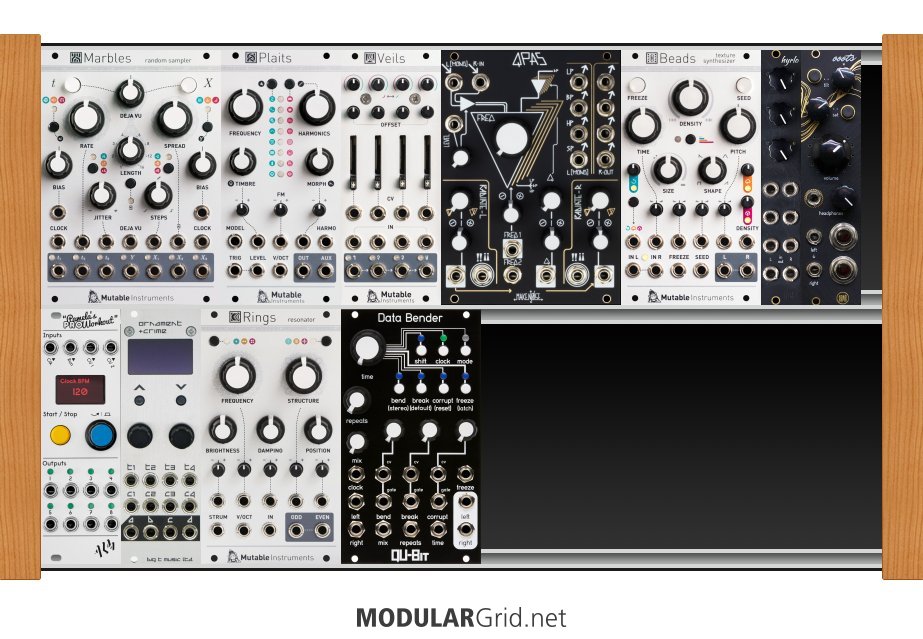 Hi! So I'm having some trouble understanding how to utilize envelopes in order to turn my two sound sources Plaits and rings, into pads. I understand ADSR envelopes and how they work, but I'm struggling to use them to actually make pad sounds.
First I know I'm lacking a dedicated envelope module, so I'm using the adsr in uO_c.
Right now Plaits seems to be the more straight forward one - Pam's or Marbles sends a trigger into uO_c, the adsr then goes into the level of Plaits. Boom, there's my envelope / pad sound right?
How do you achieve that with Rings? There's no level input... So would I send the output of rings into Veils, then send an Envelope into the CV of Veils to treat it as a volume knob? I feel like it hasn't worked for me, unless I'm doing something wrong.
If anyone has any advice for my current setup, that would be great! And I suppose any recommendations for finishing my case as well would be awesome - I primarily make ambient / melodic stuff but am getting a little tired of the plucks... Need more pads! Thank you!