So, I realize that I've got limited ability to "see" alot of the possibilities available in my modules.
I wonder what you would do if you had this modular in your hands?
I look forward to any tips or suggestions over making some original sounds.
Btw, how do you save your "patches" ? Sketch a Patch or Notebook? Love to hear more.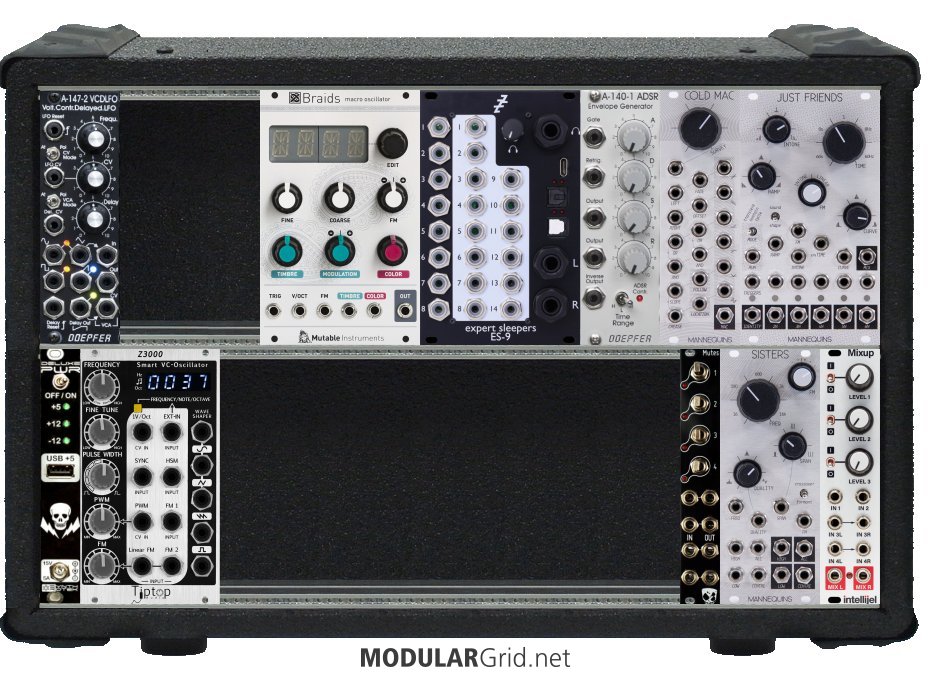 Oscs:
2 x Z3000 Mk2
1 x Sinc Iter
1 x A-147-2 VCDLFO
E.G.:
1 x Peaks
1 x A-140 ADSR
VCF:
1 x Ripples
1 x WMD-SSF MMF
Attenuators/VCA:
1 x Veils
1 x Shades
Utility:
1 x Links
1 x Sputnik Modular 6-Channel Stereo Mixer
1 x Dave Jones Plus
1 x Intellijel Audio I/O II
DSP:
1 x Clouds
CV/MIDI:
1 x Yarns
Mutable Instruments - TipTop Audio - Intellijel - Noise Engineering - Doepfer - WMD-SSF