I've been reading and reflecting on modular synthesis for several weeks and have begun seeing what my route forward might look like. I'm an experimental guitarist with a lot of performance experience, and I would like to incorporate a modular rig to my setup, and perhaps eventually transition to a more modular-centered approach. For now, however, I imagine the modular rig to be in service of the guitar rig.
I've come up with a very simple modular set-up that is to take a guitar signal as input and which works just with that. I've included a percussive element for ornamentation, and I have placed a mixer at the end because I assume I need to focus and condition the signal for output. I've included a Maths for general utility. After getting this kind of setup working I will begin to add more filtering and processing modules.
Here's the screenshot.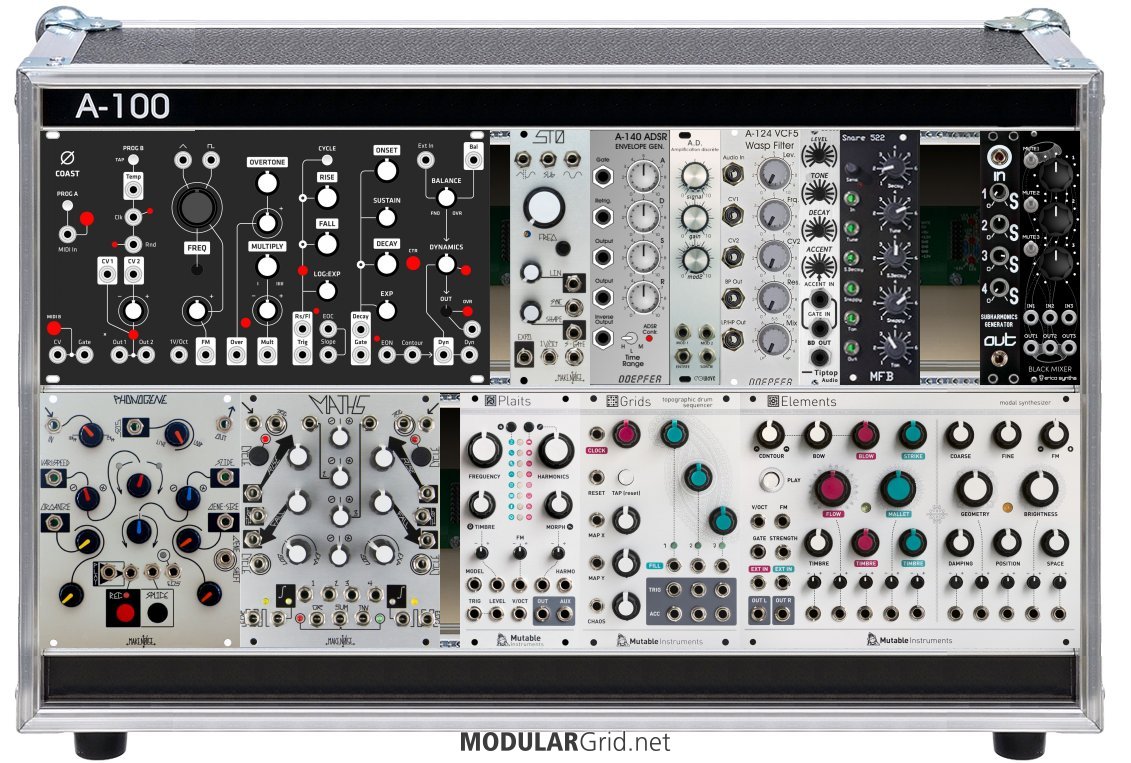 I would be grateful for feedback that might show me what I'm missing/forgetting. I'm also not sure about power and output. The mixer might not be necessary, e.g. Many thanks!