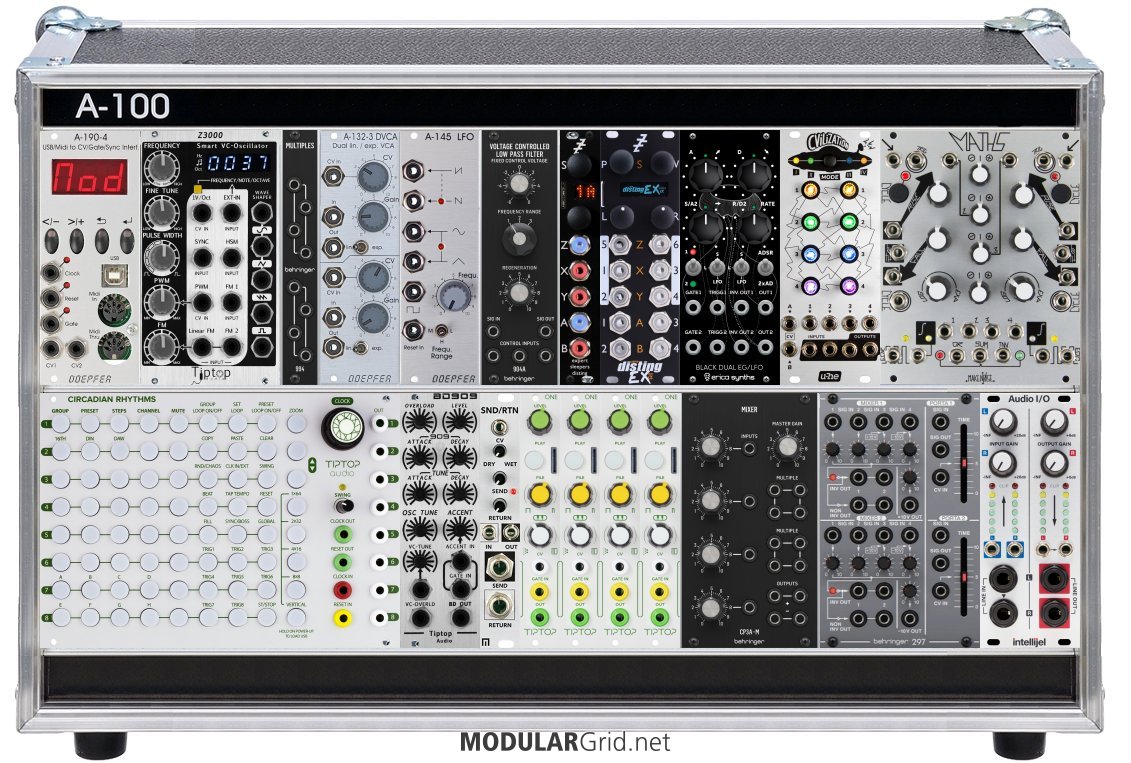 Hi i am new to this forum and new to Euro-rack, so bear with me if i do noob mistakes and ask silly questions :D
I did some research for the last 3-4 weeks, And this is now my first build, Just a humble start!
I want a machine to make techno music with in my studio, later on i can live play with it.
Got the Mantis case with green legs. later i will need a bigger case.
My Questions in my head now is, am i missing something important in this build now ?
Can i send the sound to my mixer now so i can record in my daw?
What should i prioritise to get next ? how to Expand this build for great techno music.
Any help is most welcome.