I'm hoping I can bother some of you for some thoughts on my system makeover plan.
So far my strategy has been to cram as much capability into my small case as possible, but it's ended up just feeling like a bit of a mess, and with all the micro sized module's and mini pots it's also become a PITA to play.
So my plan is to simplify down my system to a more clear and sensible instrument, which will hopefully be more inviting to create on.
Here is the plan: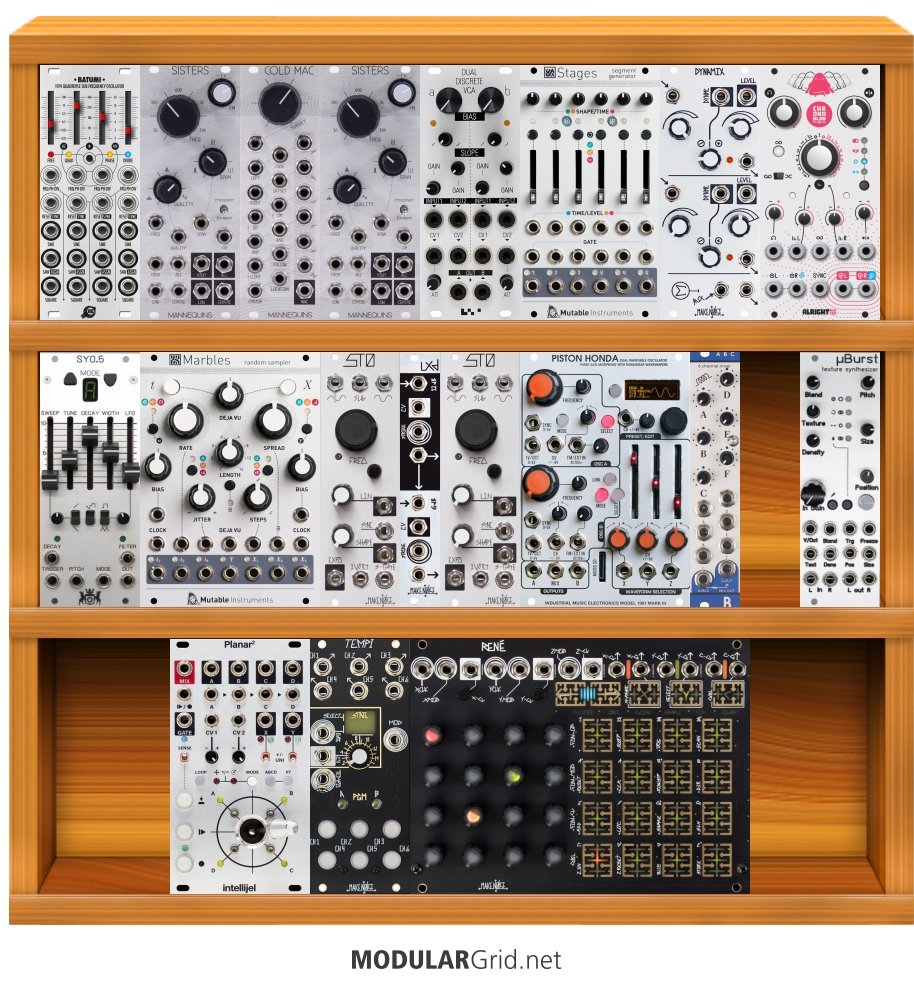 Quick rundown:
-I like the sound and the immediacy of the STO's, I only have one currently but I think 2 will compliment each other nicely.
-I have one 3 sisters currently. I really enjoy using it as a sound source, but also as a filter. So having 2 only makes sense.
-The SY0.5 is mainly for percussion.
-The Piston Honda will typically be for drones or waveshaping.
-The Koma VCA and the Dynamix will provide shaping and control over the sound sources.
-The Chronoblob and Clouds will be the systems effects(leaving room for clouds v2 here).
-From my little understanding of it the Cold Mac seems like it can fill many many useful utility duties, in 8hp it seems a no brainer for a small setup otherwise lacking in utilities.
One more thing to note is the bottom row is in its own seperate sequencing skiff, so that extra space is an illusion :p
---
I feel like it looks good.. But my modulargrid intuition has failed me before so my trust in my own judgement is feeling a bit shaken..
So please, any thoughts/critiques are very much appreciated!