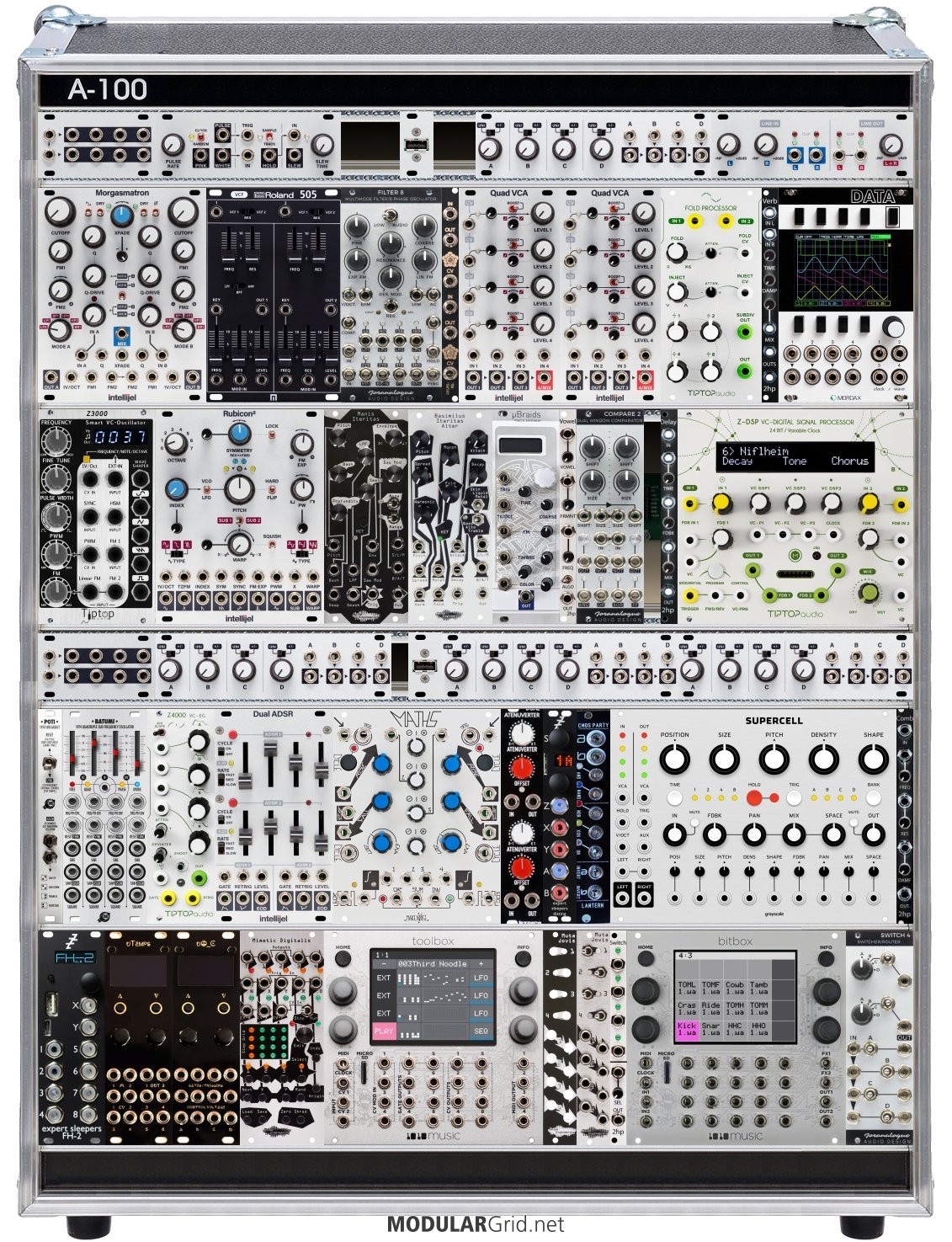 This is an established rack.
The modules that I'm about ready to add are the following:
1010 Music Bitbox
Befaco Dual Attenuverter
Joranalogue Switch 4
Tiptop Audio Z4000NS
Intellijel USB Power 1U (2)
I'm mostly creating pitched sequences. But I'm wanting to branch out into some ambient textures as well. I'm not looking to produce full songs on modular. I'll probably arrange in a DAW.
A Happy Nerding PanMix will probably end up in the rack eventually. Are there any other utility type of modules I might be missing at this stage? There's more stuff on the wishlist but I wanted you to chime in. Your opinion is always respected.