So, I am new-ish to Eurorack, starting to put together a neat and flexible system. I knew this was going to get pretty out of control quickly, and you'll see what I mean by that here: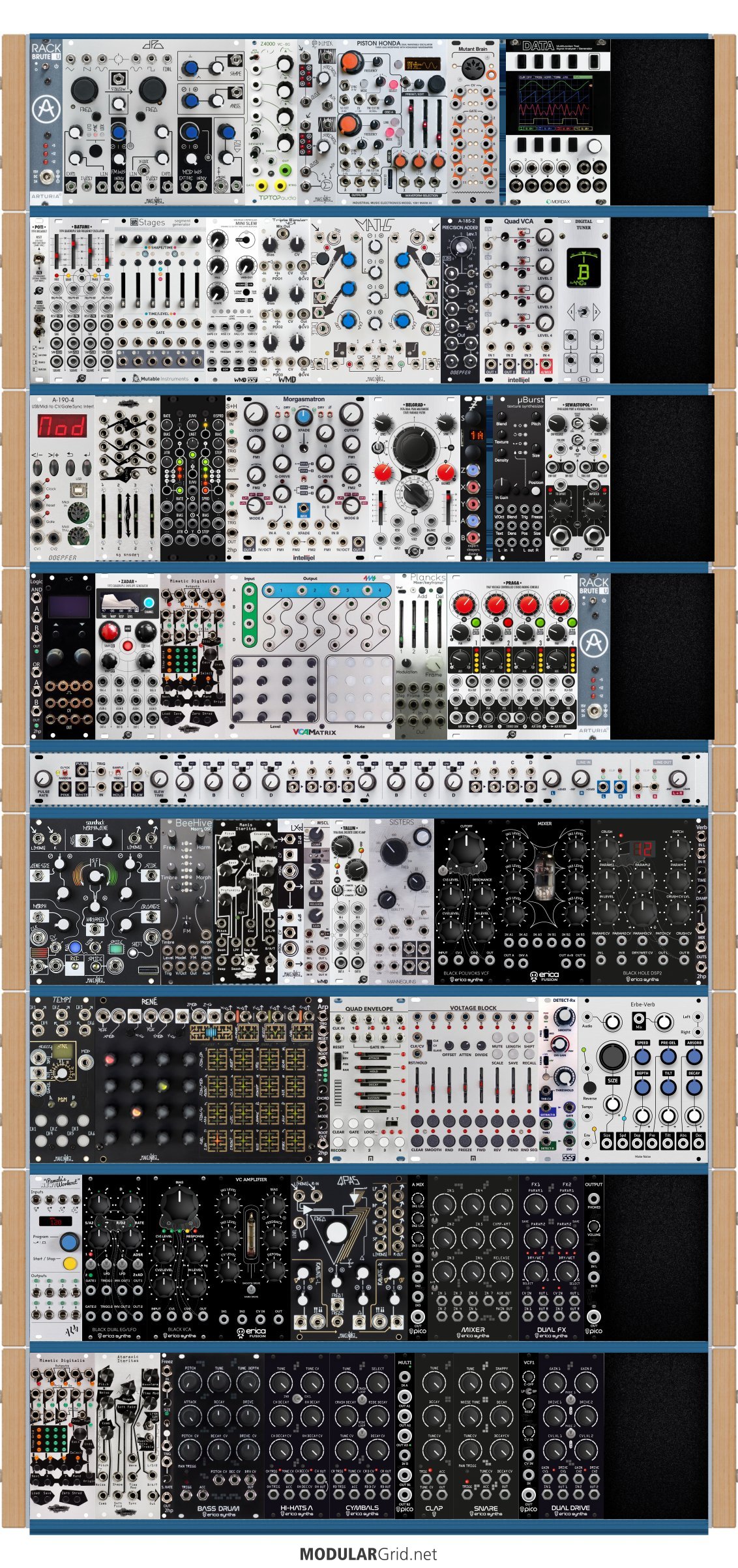 Hold your horses, as I do have a good grasp of hardware (I think), and I've already gotten some great advice here.
Items I am contemplating: ADDAC intuitive quantizer, Intellijel Rainmaker and Jellysquasher, Erica Synth Drone System, pure analog VCOs, such as Erica Synth Black VCO w/ expander, WMD Performance Mixer w/ mutes, T-Wrex Bitcrusher, WMD Geiger Counter.
The style of music I make is mostly Techno, industrial or Berghain style (reverb and delay drenched), with heavy loads of TB-303 and downright old school acid (I'm set on 303's though).
The one item I am one the fence about is another sequencer. I have all Elektron boxes, a Social Entropy Engine, an MPC live, a Deluge, and soon a Circlone. I'm fairly sure that with the Mutant Brain I am not wanting for another sequencer, but I have this thing about self consistent systems.
This modular is spread over four cases: a dual RackBrute 6U, an Intellijel 7U 104 HP, and an Erica Synth 86HP skiff for the drum modules (like a Techno System light - I LOVE the 909 sounds).
Any really glaring omissions?