I'm looking into building a small system for ambient pads, FM sounds, and just generally "interesting" sounds (I guess everyone wants interesting sounds :)).
I have started with this: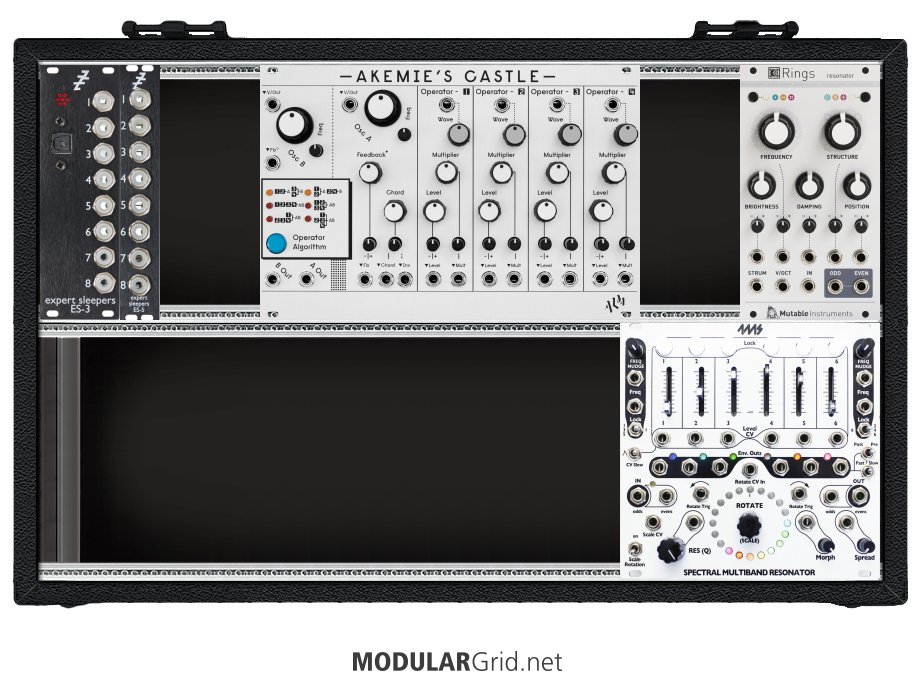 Some questions:
Which modulator(s) would work well with (Mutable Instruments) Rings and Akemie's Castle? Would Maths make sense, for instance?
Does 4ms Spectral Multiband Resonator work well with these two modules, and what other modules would make sense in combination with this module?
Are there any granular modules that you can recommend? Clouds, perhaps, or Morphagene?
I'm planning on sequencing (and to some extent controlling) the modules through Ableton Live (and Expert Sleepers ES-3), so I'm mainly looking for modules that don't overlap too much with what can be (conveniently) done from within Ableton Live.
Also, what would be a good output module? Would (Mutable Instruments) Veils work, for instance?
I've also been looking at Planar 2.
Any feedback would be greatly appreciated! :)