Hey guys,
I'm becoming more and more interested in modular synthesizers and spending a lot of my time trying setups on this site at the moment. I want to build a system focused on sound design so I mainly look at complex oscillators and function generators that you don't find in the traditionnal desktop synth world. The problem is that I will not be able to buy every module at once, and morover, I read everywhere that the best way to do things is to go step by step, so I'm wondering what would be the best way to proceed. Here are three options I'm condisering and I would love to have your input!
Quick precision, I'm interested in this since I've read that Blawan had designed most of the sounds on his last album/EPs with a few modules. My intention is to have a nice sound design station with randomnes, unusual modulations, happy accidents and techno in mind.
First, buying small modules over time: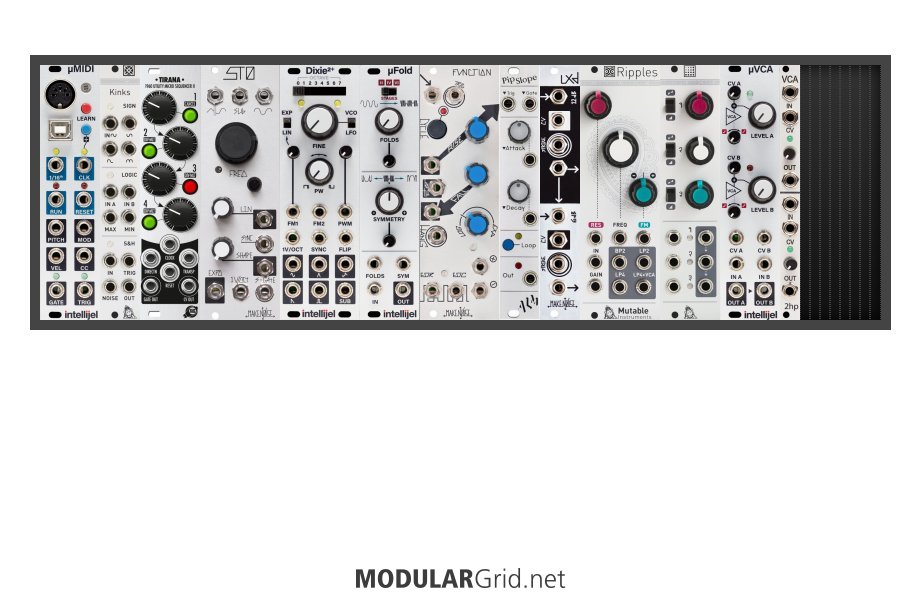 With this setup, I would start with a very basic synth voice (something like STO, Pip Slope, Ripples, Shades and 2hp VCA) and add small modules with time. This would be super simple at the beginning and become more complex with each module I hope.
Second, starting with a 0-coast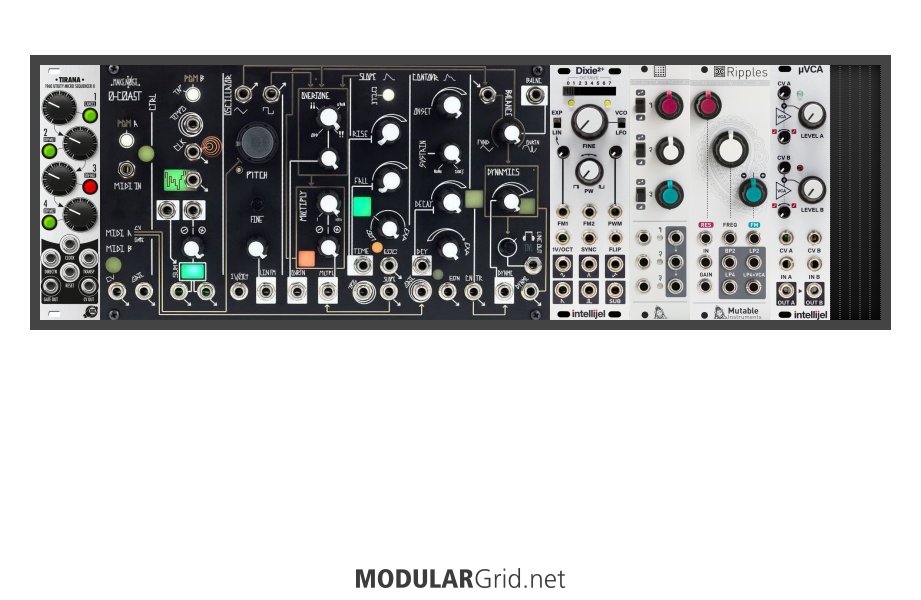 With this setup, I start with a 0-coast, which would be the initial budget, and then add modules depending on what I need. This seems cool because the 0-coast looks like and already complex synth with a lot of exotic possibilities. And it would also be the cheapest option :)
Third, big modules: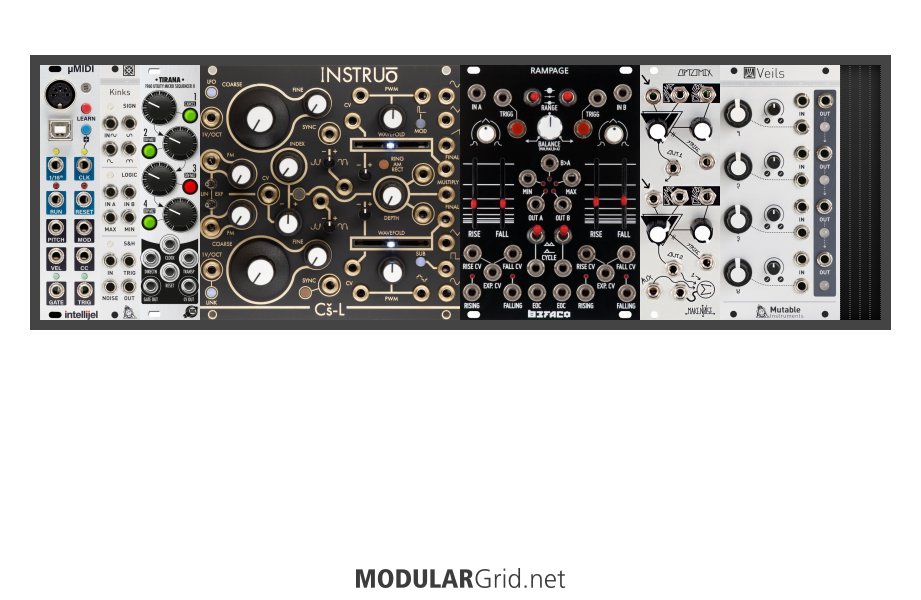 This seems like the most interesting setup from a sound design point of view, but it seems like a "buy everything at once" system as everything seems important for it to work properly (except the sequencer)
What do you think? What would be the most intelligent choice? In what order would you buy modules? Are there missing ones? Or useless ones?
(I have not decided on the specific modules yet, like which oscillators/function generators/filters, the question is more focused on the best method to build a system and what kind of modules I want to place in it, but if you have recommendations on modules I should change or consider instead, please say! :) )
Thanks a lot!