Hi everybody,
during these last months I fell down the rabbit hole of modular eurorack and would really like to resolve myself and buy my first modules.
I have a good background as a regular laptop producer and as a bass player. I've experimented a lot lately in vcv rack, but ultimately I'm still a total noob to modular world and really need advices.
This is the rack I came up with.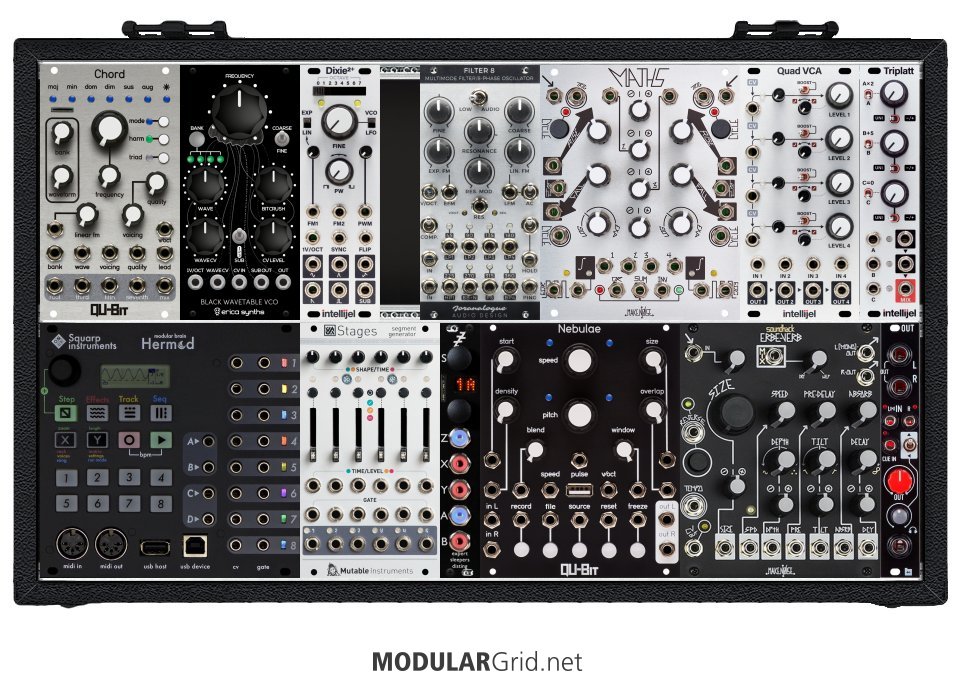 I would like to do mostly ambient stuff but with a strong melodic content, basically sequencing my own melodies (even using an external controller, so the hermod seems a good deal) and being than able to heavily process them.
I know I've listed many fancy modules, but obviously I plan to start by buying very few at first and than building a rack upon them progressively. Nonetheless I was wandering if the rack I made was any good or if I'm totally missing the right direction.
Thank in advance and I'm sorry for my poor english here and there :)
Marco