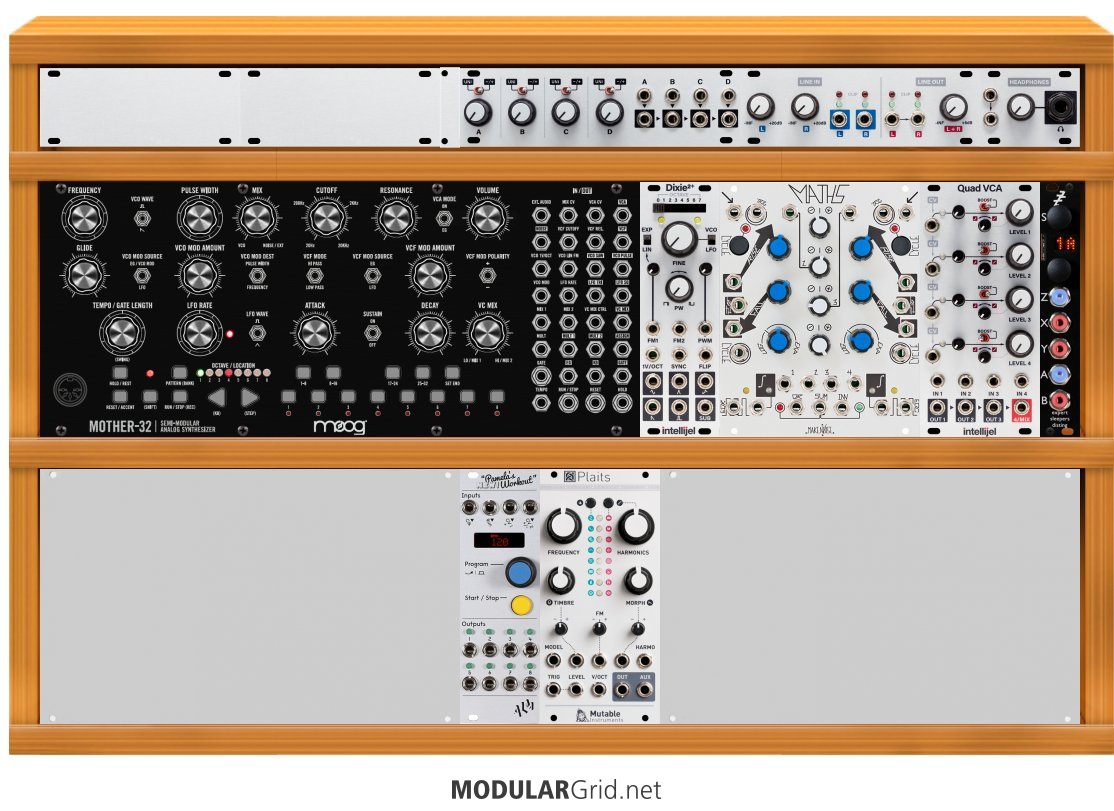 I'm several hours into using my first rack (M32, Dixie, Maths, Quad VCA) and having a blast, but there is one recurring problem I haven't figured out how to solve:
I'm running a sequence on M32 and driving the Dixie from the M32 (M32 KB > Dixie 1V/OCT). Then I send output of Dixie square wave to Quad VCA IN 1, but the sound is droning because I have not created an envelope. I then use channel 1 or 4 of Maths to create an envelope which I send to CV input 1 of Quad VCA, and now I hear "notes" being played as desired.
The problem is that when the notes "stop", I still hear a very quiet droning of the Dixie square wave. I'd like to instead hear complete silence between notes. Sorry for the noob question, but if any experts could pass on their best practice for removing this low baseline of VCO droning I'd appreciate it. I have a Quadratt on the way in the mail in case that is helpful.