Hi everyone,
I'm thinking about starting my modular journey and I would greatly appreciate your advice!
The rack I'm trying to build will start off as an ambient droning rack but will eventually get voices on top of that.
I'm looking for a rack that will "play itself", so no midi controlling or DAW.
I'm not into total chaos, just the right amount! ;)
I'm not looking to start with a semi-modular.
Here is what I got for now: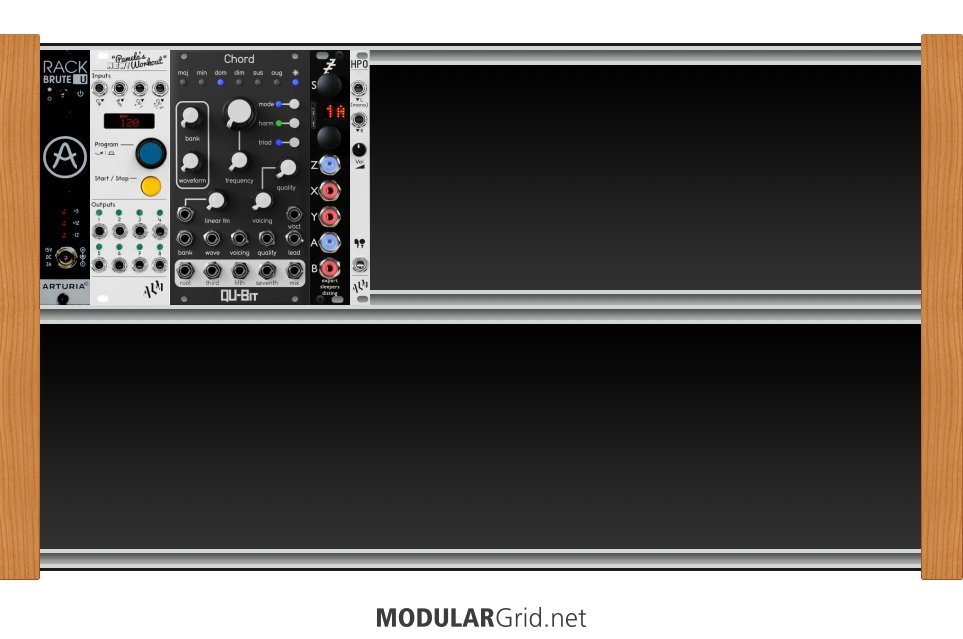 PNW will supply gates and LFO's.
Chord V2 will be droning and will be modulated by PNW.
Disting MK4 will be used as effect-unit for now.
HPO will output to my headphones while patching.
Case is a Rackbrute 6U.
Am I missing something right now? Recommendations for the future?
Thanks in advance!