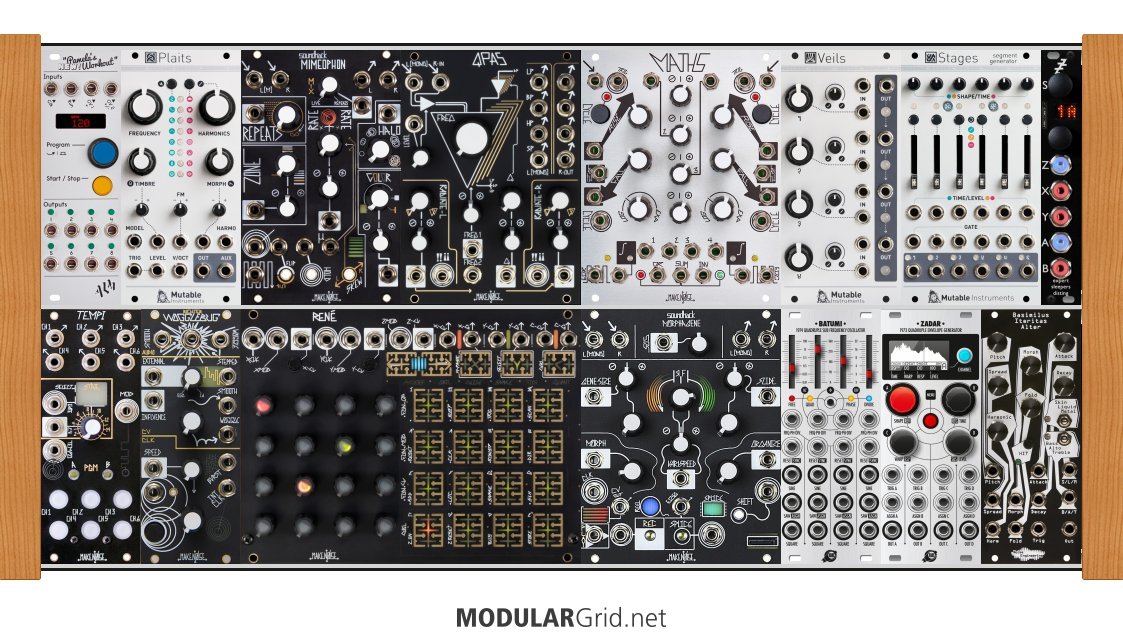 Hi,
i'm planning my first steps into modular. Can you give me any advice on my proposed rack. Mostly i would like to go in the direction of ambient and techno. I own an Analog Four mkII and a TR-8s, so i have 4 cv outs and 7 trigger outs i can use with the rack. My plan is to aquire the modules over some time. With which modules would you start? Until now it is not clear if two rows of 104 hp will be my final rack, as there are a lot more interesting modules.
I only incorporated the Plaits and Basimilus Iteritas Alter as direct voices, but the mimeophone and some of the other modules can act as voices, too. I'm really unsure of having a PNW and a tempi as clocks. Maybe one those is not necessary? What do you think about my choices for LFOs, Envelopes and VCAs?
Thank you in advance for every input you can give me.
edit: Can anybody see the rack? Fixed it.