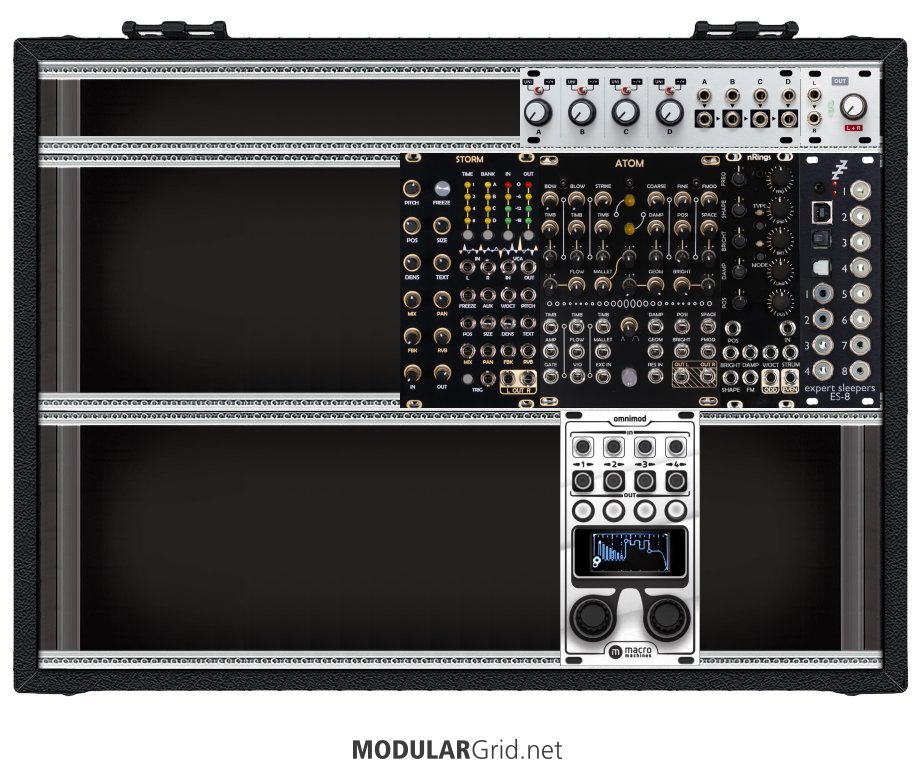 This is my best-so-far, fits the budget, small but I think mighty rack for making ambient soundscapes with ability for Max MSP and Ableton to get in on the fun. Overall I want to make a system that is like a Cat's Paradise - things everywhere to twist, trigger, physically hit and touch that lends itself to powerful improvised flexibility (so if you fine people can point me in the direction of that, too, I would be soooooo grateful!)
I couldn't find many demos and opinions on the omnimod but it looks pretty sweet and versatile (if I expand in other ways it could still be relevant). And the third party MI stuff with the different firmware and capabilities definitely appeals to me, though, sorry folks at MI. ES-8 is the crux of this whole thing being able to flow back into my laptop and become part of a larger ecosystem, and I think that one fits the price to power ratio pretty well.
Psychedelic Environments as I'm looking to get some interesting evolving soundscapes going from the modular, to layer with Max and Ableton + live instruments. I'm also thinking I can cover my lack of logic with Max and the ES-8. Are there any simple tricks to get this rig more "trippy" without breaking the bank?
Thank you for checking this out and helping me navigate the modular waters!