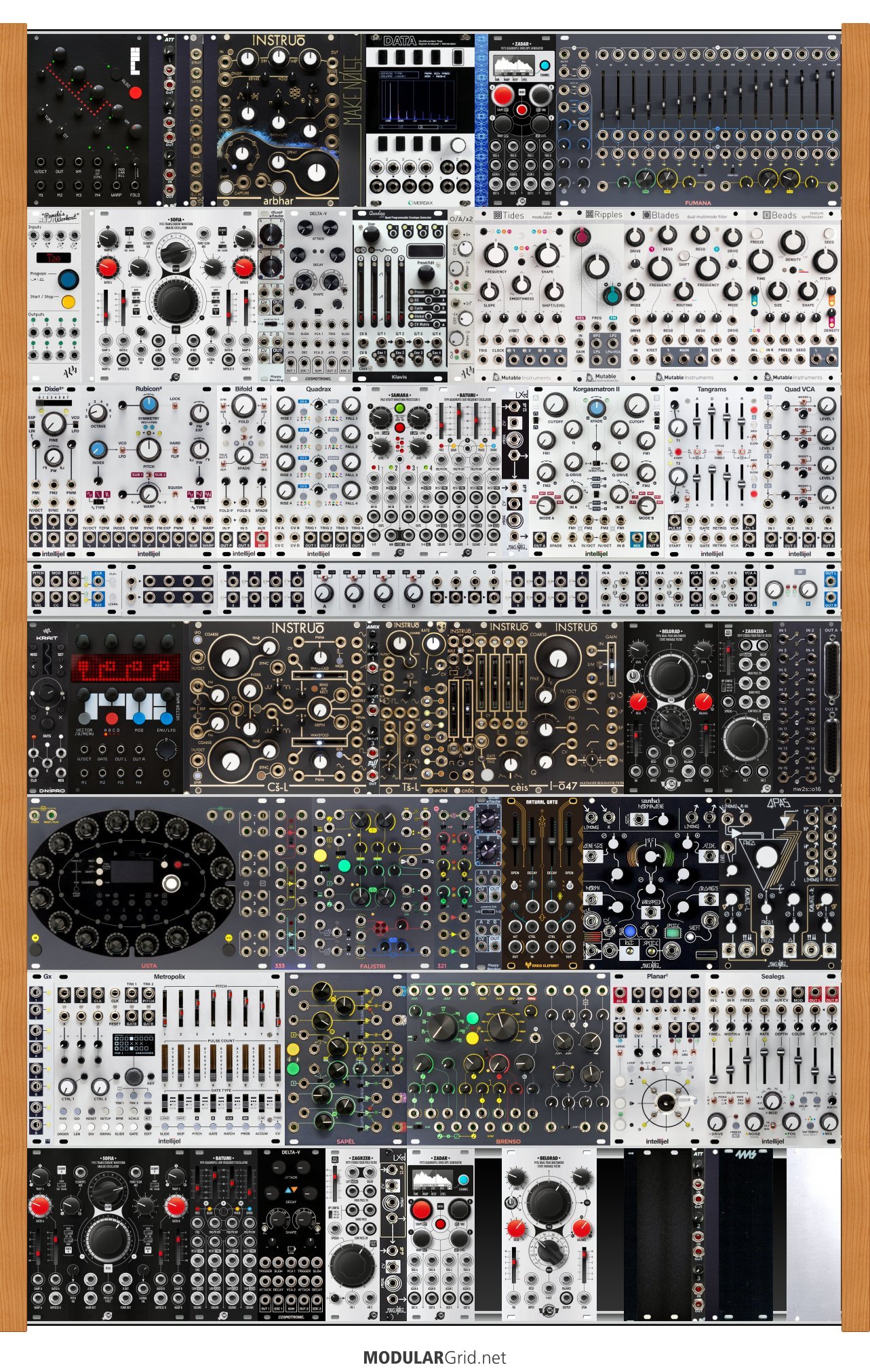 Just wanted to get ideas of what people would add or swap from my current setup.
I have plans to change over to a pair of Intellijel 7U104HP cases in the future... but for now, here I am.
I connect this to an Ableton/Push 2 setup so I can drive the µMIDI and Expert Sleepers FH-2 for up to 4 different simultaneous voices. And interface the audio by using the two Stereo outputs to bring audio into Ableton via a UAD Apollo 8 interface.
I use the Mixup to blend waveforms from oscillators.
From Dubmix, I use the AUX send to send signal to a Line 6 HELIX effects processor, and then bring the audio back in to the Dubmix AUX returns via the Audio I/O stereo inputs.
Clock comes in via µMIDI and gets distributed to Pamela, Mimeophon and Tête.
To hear what this machine sounds like - listen to anything from the last 3 months here: https://soundcloud.com/eduardinhobranco