I'm a classically trained musician, but I haven't played saxophone in 15 years. I'd like to get into modular to compose my own music for my YouTube videos. I'm mostly inspired by the minimalists like Steve Reich, John Adams and even Hans Zimer.
Here's my proposed current rack. I would appreciate any critiques or opinions to improve, make better, or let me know what I'm missing.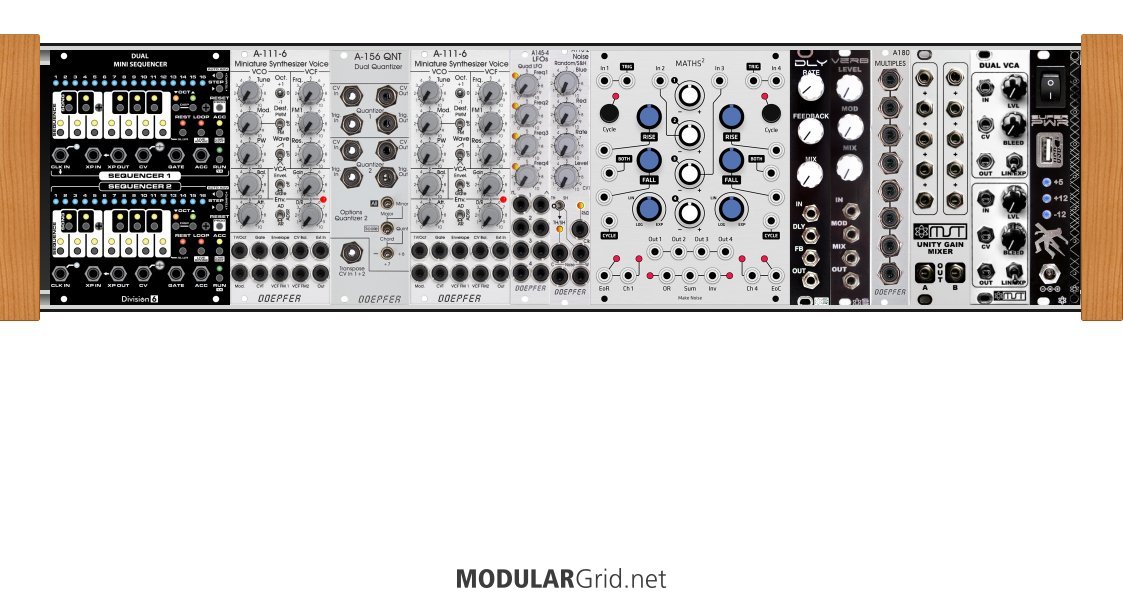 I want everything to fit in a 104 hp skiff with a budget of $2,000, slightly less than the cost of buying a used professional saxophone. Since I have wood working skills, I can build my own case.
Here's my latest YouTube video to give you and idea of the kinds of videos I make.

(NOTE: I did not compose the music in the above follow video, but after 700+ videos on YouTube, I've begun to exhaust the audio library of the kinds of music I want to use:)
Let me know Thanks!