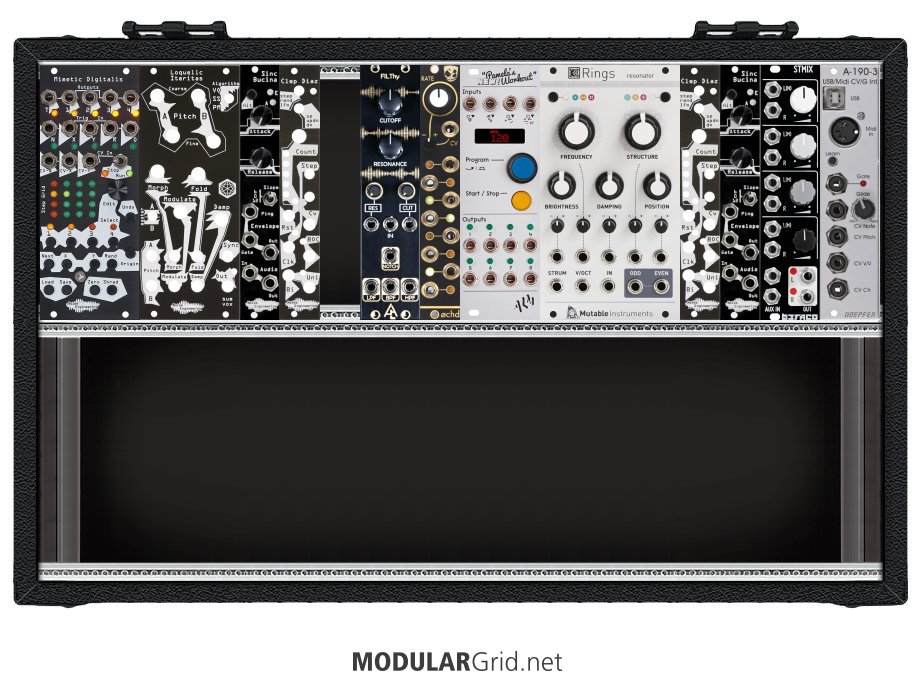 I am interested in moving into Eurorack and am looking for critical feedback on my setup design so far.
My Goals: I am a hobbyist with some experience with synthesis. My current gear includes Synthstrom Audible Deluge, PO-33, and a Keystep. I enjoy song-making but am self-taught and my efforts are not yet notable. I enjoy the spectrum of EDM and IDM. Sound design is where my interest in modular primarily comes from, and my thinking for now is to use the Deluge and/or PO-33 for drums, the Deluge for an additional option for sequencing, etc... BUT! I have been pretty inspired by Ricky Tinez's minimalist 62HP/4U setups, and would love to play with sound design, create a happy accident then add some drums and jam for a while. Ultimately I know I want rich sounds play with and good options to modify and shape and reshape the sounds.
I chose a larger case than I think I need (seems to be common feedback here) but am not attached to the case size. Someday I might make my own, but most likely will start off with either an Intellijel (I have a pared down version of the above that will fit into their 4U/62HP Palette (using nRings and a 1u Steppy instead of PNW and a couple other sacrifices) or more likely I will stick with this design and have found some cases on Etsy and/or something like the Dopefer A-100P6 or Erica Synths 6u (super open to case-recommendations if you have any).
Here's what I think I've collected.
* 2x VCOs (and I am pretty enamored with both the Rings and Loquelic)
* 2x Sequencers (I really like how the Mimetic can randomize to create new rhythmic textures; and Pamela's seems to be a versatile module with many applications) (note: the Deluge has 4x gate-out and 2x cv-out in addition to midi out/in)
* 4x Filters (2x Clep Diaz, Filthy LPF/HPF/BPF, and 0chd)
* 2x ADSR envelopes/VCAs
* 2x quantizers to keep the sounds in-scale (do i need these?)
* 1x 4-channel mixer with L/R out
* 1x USB/din Midi
Please offer opinions! I am new to this and my local synth-shop is not open to the public due to COVID. You are my only hope, modulargrid-won kenobi!