Edit: system updated
I have started a new thread as completely redesigned my initial idea based on realisation of the need for more utilities but would welcome feedback on this new idea with the emphasis on experimentation of sound and techno. I would like to sync this to some of my external gear including drum machine so have included the midi outs/ins.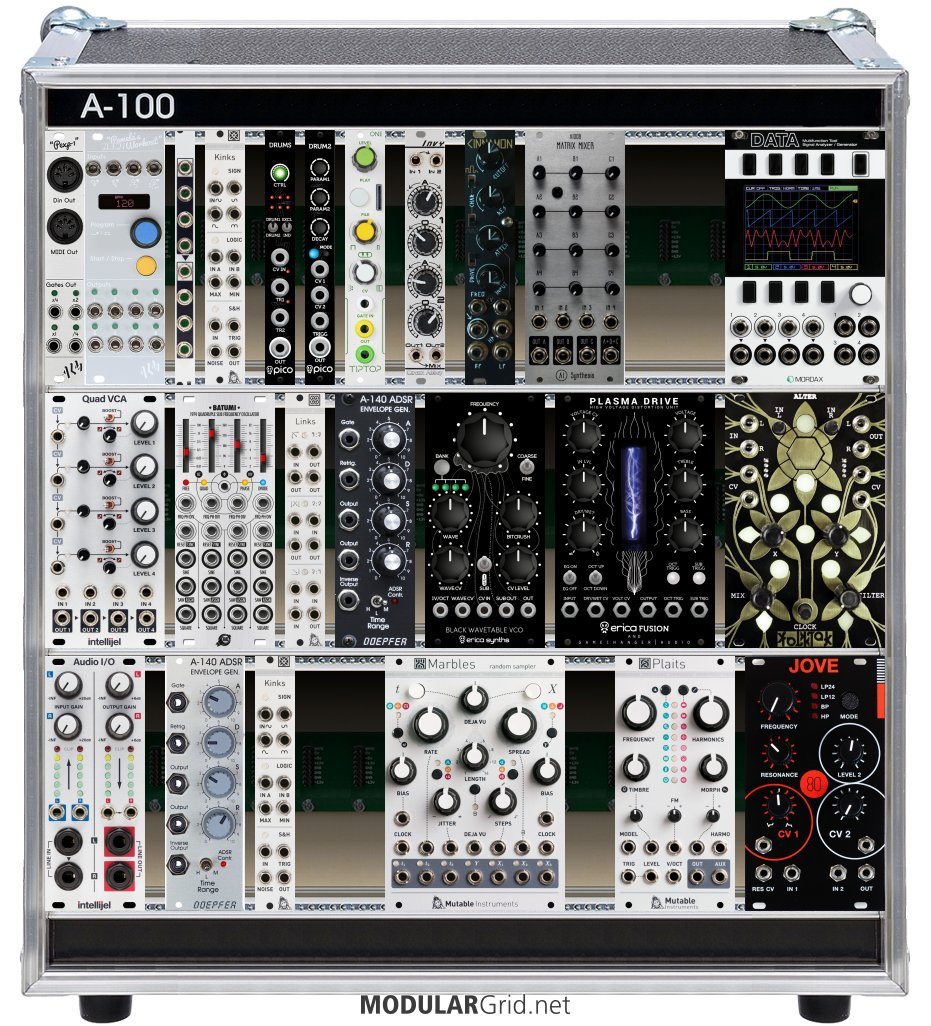 I have included the pico drums and Tiptop One sample module as although I have a Roland TR8S drum machine, it would be nice to have the option of this as a standalone unit. They are also cheaper than the Morphagene I was initially thinking of!
This will be my first system getting into modular outside of semi modular synths so any advice is greatly appreciated. Also anything else you would add or remove? I was thinking of including a sequencer but for now think some interesting rythms could be generated with what is there.
Quick question: Do I need anything else for audio out to my external mixer for connecting to speakers?
Edits about difficult to find modules in the UK/internet:
Circuit Abbey Invy seems to have been discontinued/out of stock everywhere - is there a similar alternative Dual Attenuverter & Offset to recommend?

Folktek Alter 2 fx modules seems to be US only with a waiting list of about 16 weeks - is there something similar that could work? Although must admit I do like the design of this!

AI Synthesis AI008 also seems to be US only and with shipping works out $151 which is a bit expensive and I dont fancy the DIY kit as have no soldering gear - is there an alternative or could I live without it in this setup?
Finally - how would I connect a Beatstep Pro as an external sequencer to this setup which would also sync tempo (either in/ or out depending on the situation) with other external gear and my computer?