Hello,
I'm looking to fill my first rack-I'd like to keep it small for now, so I've been eyeing an Intellijel Pallet Case.
Here's what I have at the moment: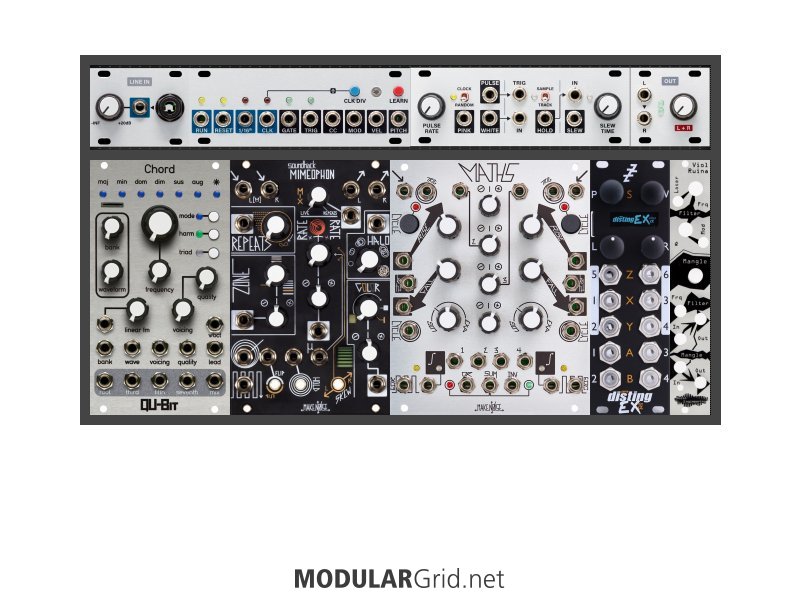 It's centred around Chords for polyphony (and chords) and the Mimeophon for texture and effects.
I currently have a Pittsburgh Modular Lifeforms SV-1 and a Deluge to help expand things, but it would be nice for the case to be self-sufficient.
The Disting is there to fill any gaps, but is there something standalone that I'm missing? Any help or suggestions would be super appreciated! Thank you!