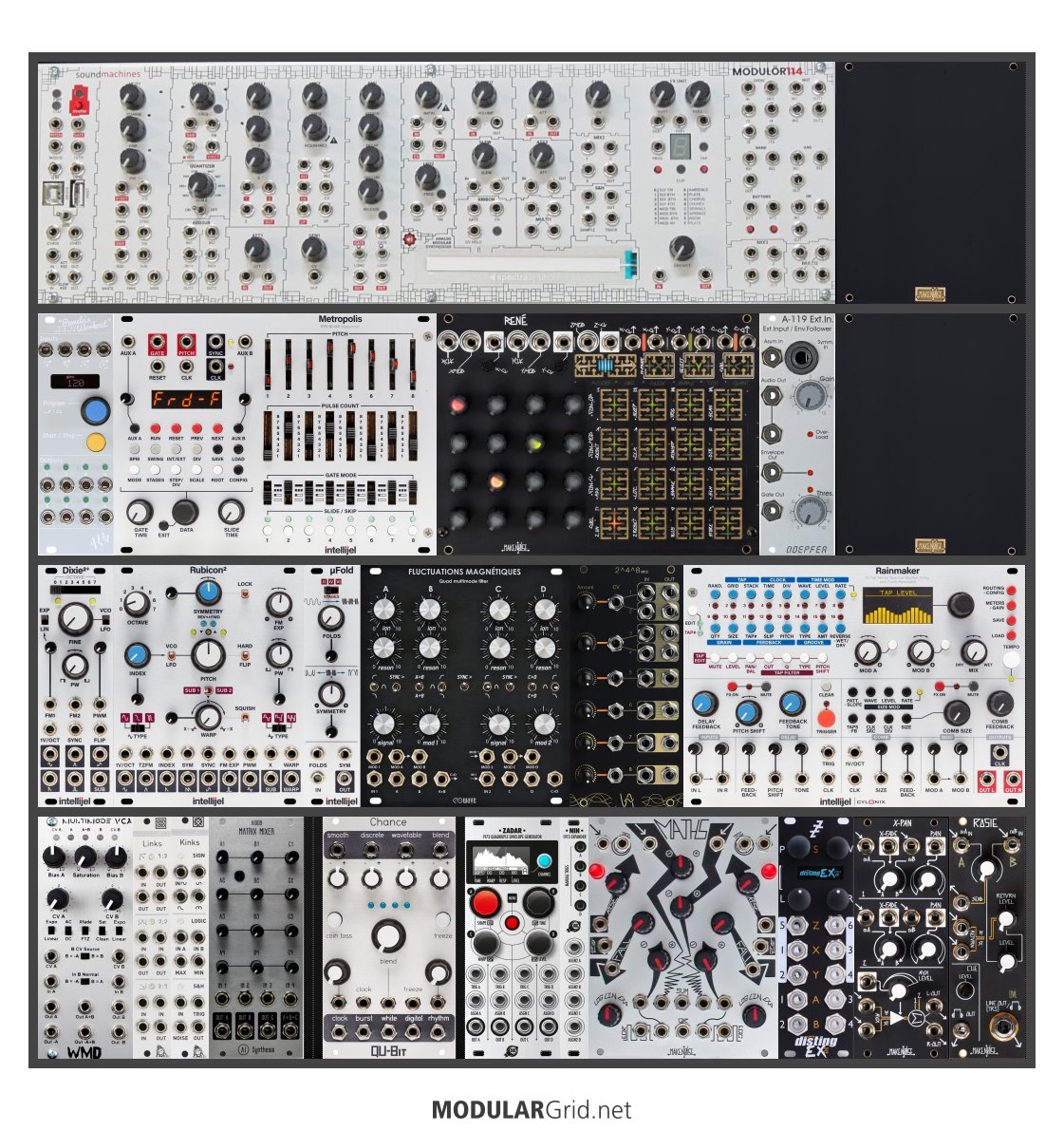 Hi guys,
I started my journey into eurorack world some years ago with a semi-modular modulor114, this year I gave it a little brother with a nifty case and my first modules (fluctuations magnetiques and multimode VCA). These two play with a digitakt which sequences throught MIDI.
Now I'm planning to get a Mantis and having a full row for complex voice : Dixie, Rubicon, ufold, FluctMagn, rainmaker.
Around this voice I'd like to use at first the modulor to make that small world moving and adding step by step more
utilities (maths, zadar, mixers, output ..) and a sequencer (metropolis or rene.. can't decide now).
Am I in the good or will you do otherwise ? Thanks you for reading me.