Hi gals and guys!!
My name is Jorge and I'm a professional bass player, about to take the plunge into Eurorack. You are all culpable also!! :D
I'm planning my first case and started with the idea of getting the Make Noise CV Bus Case, and actually the Shared System as an inspiration, but I want to base it off, as much as I can, Instruo's modules.
But after talking with a friend and listening to his advice, I think I'm more leaning to have a case with 2U rows and the central 1U row to setup like a "HUB" for typical useful stuff, as a Mult, Mixer, Output, etc. for example, instead of the actually MN one.
What would you consider in that central strip, if you were thinking about such solution? I'm searching for inspiration!!
This is my "in progress" case: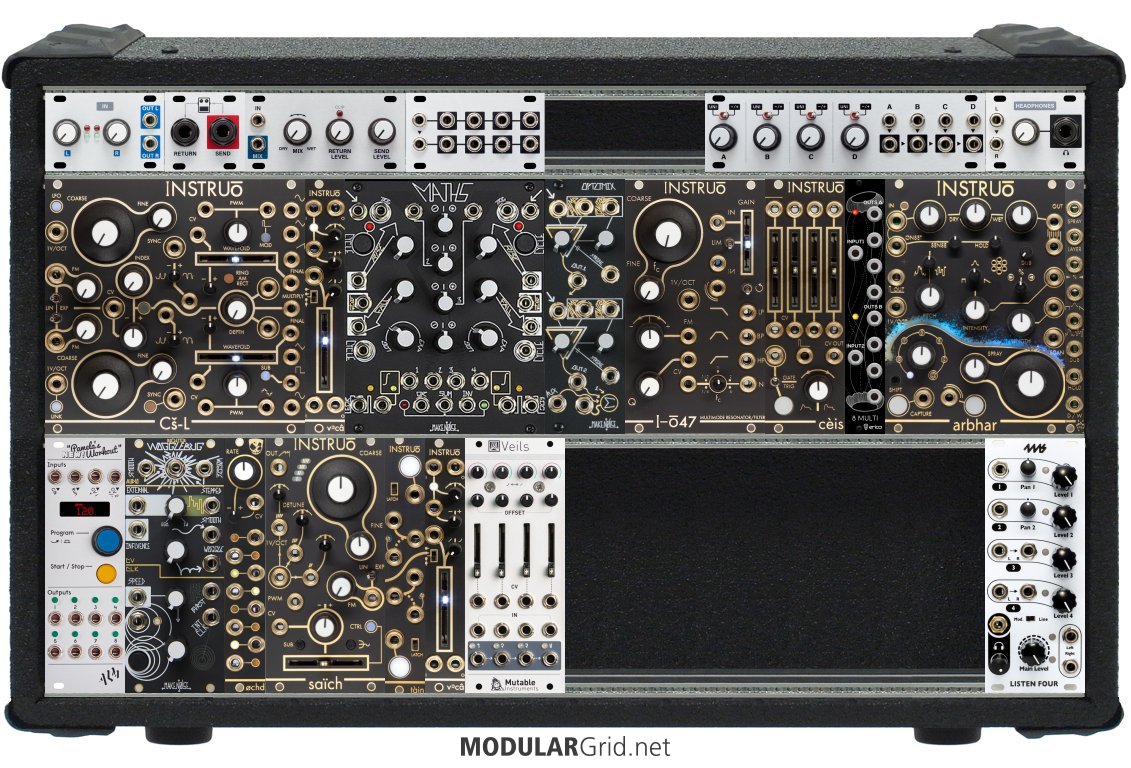 Thanks for all your input!!
Jorge