Really happy with all the speech-modules I've gotten so far. A lot of the speech-modules don't benefit from modulation too well as the voices become too unintelligible. So, not your "typical" modular-build. They sound great with manual-tweaking alone, hence not a lot of LFOs or EGs at this point. Though I have a lot sampling stuff, slicing or making beats aren't the primary goals—think, more "sound effects," foley kind of stuff:
waldorf kb37 107hp keyboard: sampling + speech-synthesis bay (100% purchased).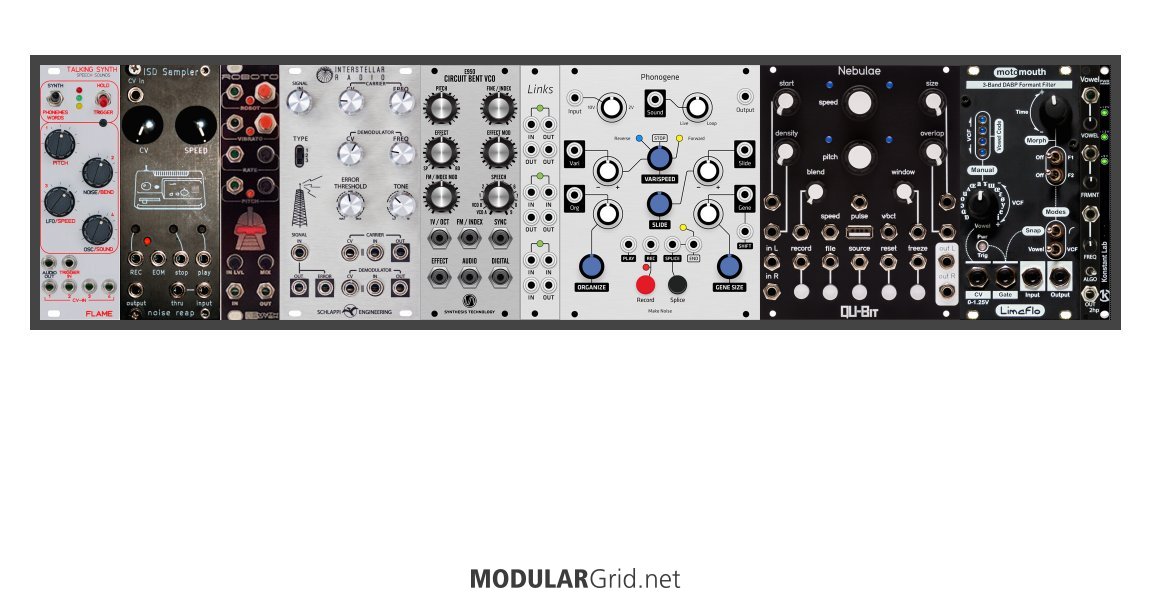 4ms pod60 control-skiff: (0% purchased).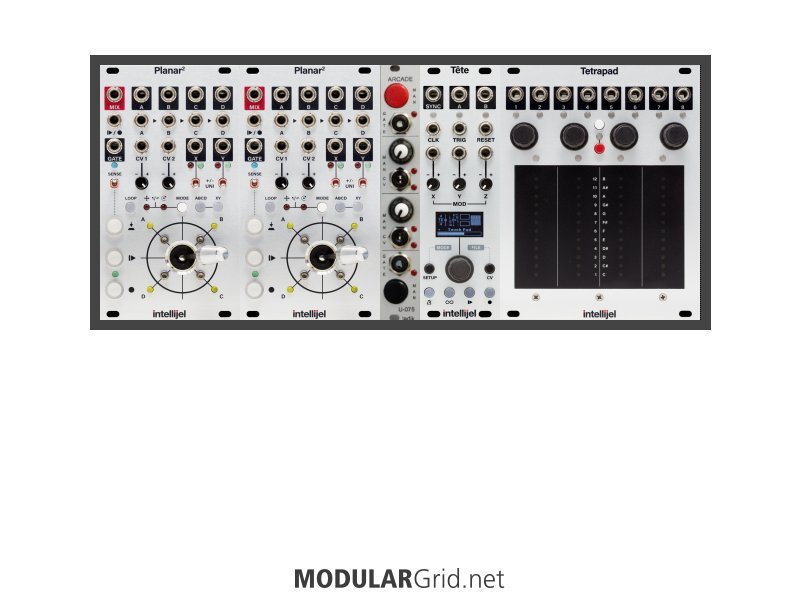 I've had a full-weekend to play with the modules above in my new Waldorf kb37 and I have to say the E950 VCO is the most impressive. The high-fidelity quality it lends to its formant-sounds are really compelling from a sound-design perspective. More fun than I imagined is the lo-fi ISD Sampler. The somewhat dated Phonogene again was another surprise; recording at its highest speed and playing back at its slowest is where this unit shines, even when compared to the far more capable Morphagene (which cannot vary record-speed).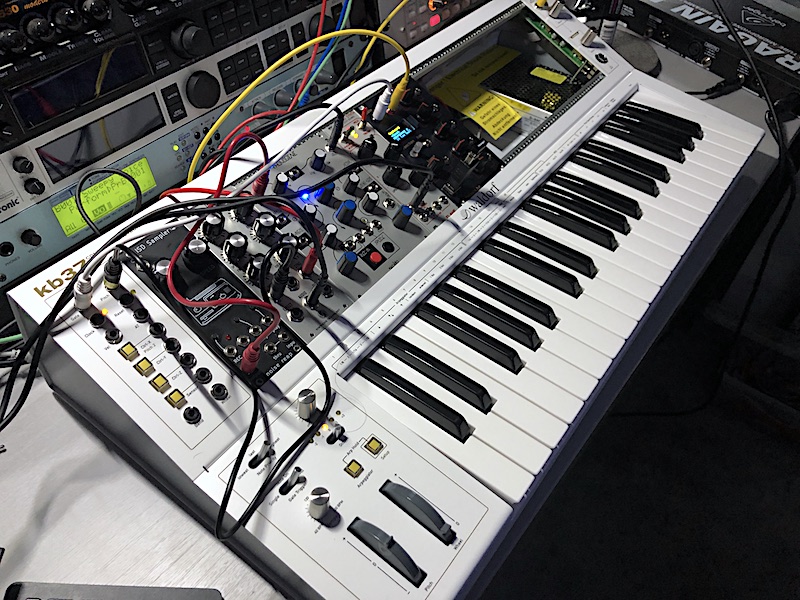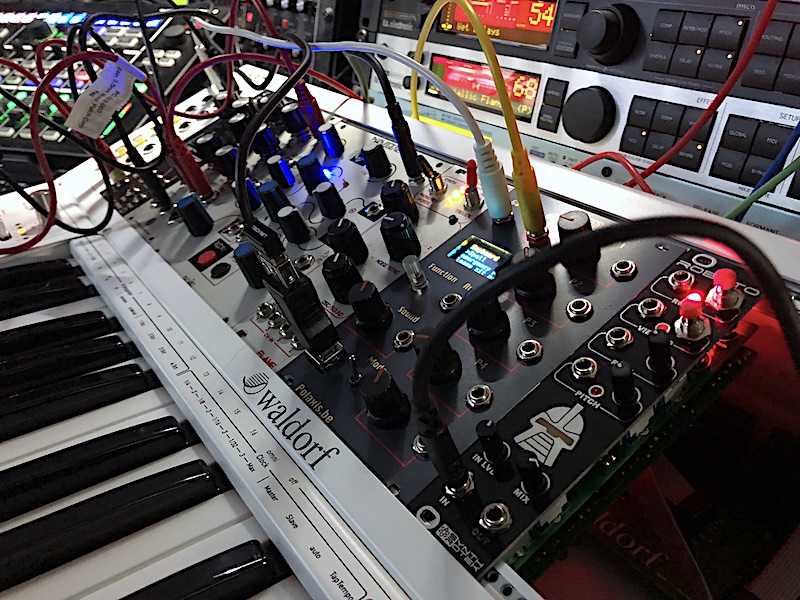 At least for now, my goals here are pretty limited. I just need a Mixology so I can pan my stereo sources around and it's always nice to have more filters (Belgrad is next on the list). I'll either get two Mixologies or opt for one of the expandable multi-channel mixers instead since I'll have a lot of sources to mix
I totally have enough to keep me busy for now, but I'll be looking to add more unusual sound sources (e.g., interstellar radio), and sample-mangling tools as I find them (plus a few essential utilities). In the beginning it was hard to resist also building a two-oscillator set-up with a ton of Intellijel and Xaoc modules (see last modulargrid at bottom), but again, I already own the two semi-modulars, plus a bunch of traditional analog and digital synths.
12U 'A' rack: (own: neutron; purchased: interstellar radio, QPAS, roboto, EMY, QMIX, supercell). 12U 'B' rack: (own: airas, system-1m; 0% purchased).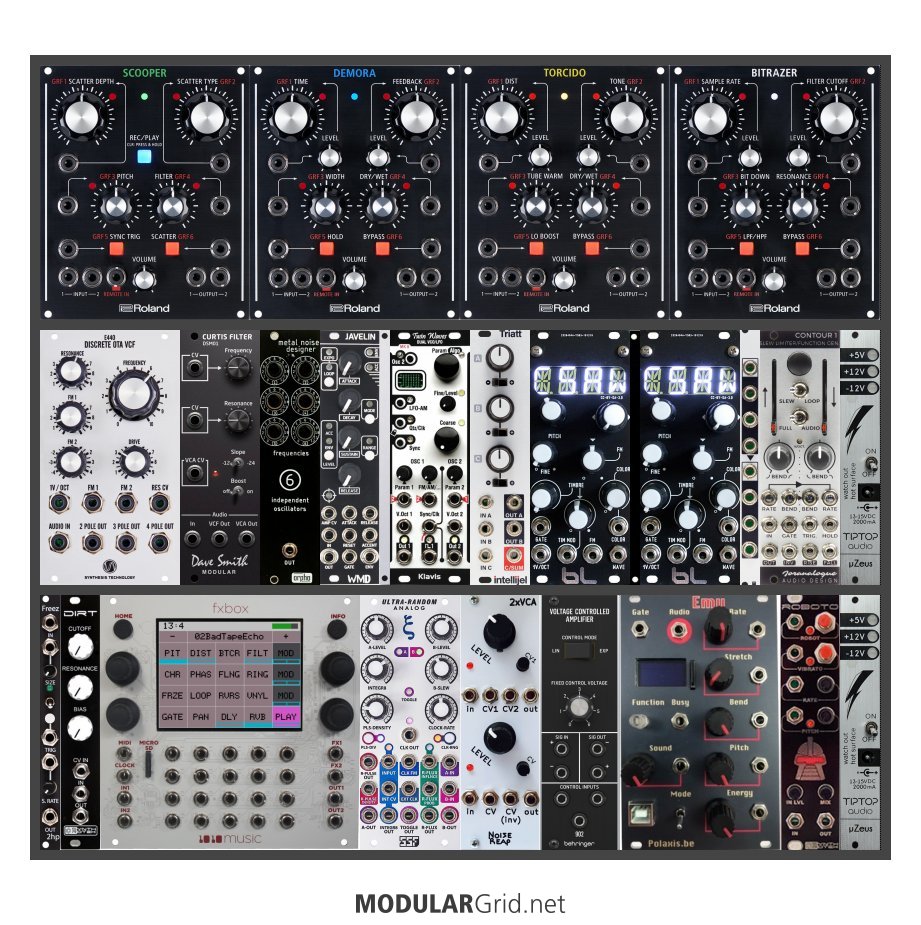 Lastly, I also built a "fantasy" two-oscillator modulargrid monosynth, originally planned for my 107hp Waldorf kb37, but then realized that the sampling/speech modules benefitted from more hands-on tweaking than I had expected. So I replaced all the traditional-synthesis modules shown below with those. If I decide to build this, here is where I would need the most advice on alternative and/or missing modules. I know it's light on utilities and modulation, but remember, I'll have the 84hp Tiptop racks just above, and none of this is set in stone yet:
Dual-VCO Intellijel/Xaoc 107hp build for kb37: (0% purchased).