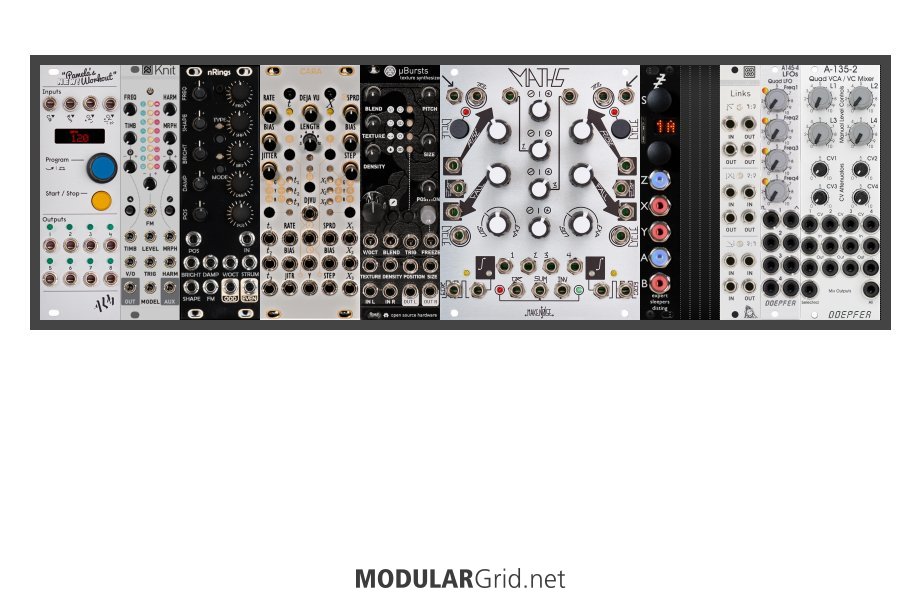 Hi folks!
Have a potential NiftyCase 84hp rack design here hat I need a little help with. Have Beatstep Pro and Microfreak on the side for control and have a couple questions:
1) is it possible to use both the BSP and the microfreak simultaneously for control? Both have CV outs but can they be used at the same time?
2) is there anything you'd switch out/add/remove? With this unit I'm not looking to explore everything modular has to offer - this is perhaps just a relatively high priced suped up synth voice with utilities & generative functions to pair with a future 2nd rack (but I'm ok with that!).
3) which 3-4 modules should I get first so that it's at least playable right away? Already have the case, Plaits clone, Clouds and the BSP and Microfreak - and the Nifty is pre-equipped with power & MIDI conversion.
Thanks and have a good one!
Edit: for some reason it's showing an older photo of this rack design - please click on it to see what's currently planned. Thx