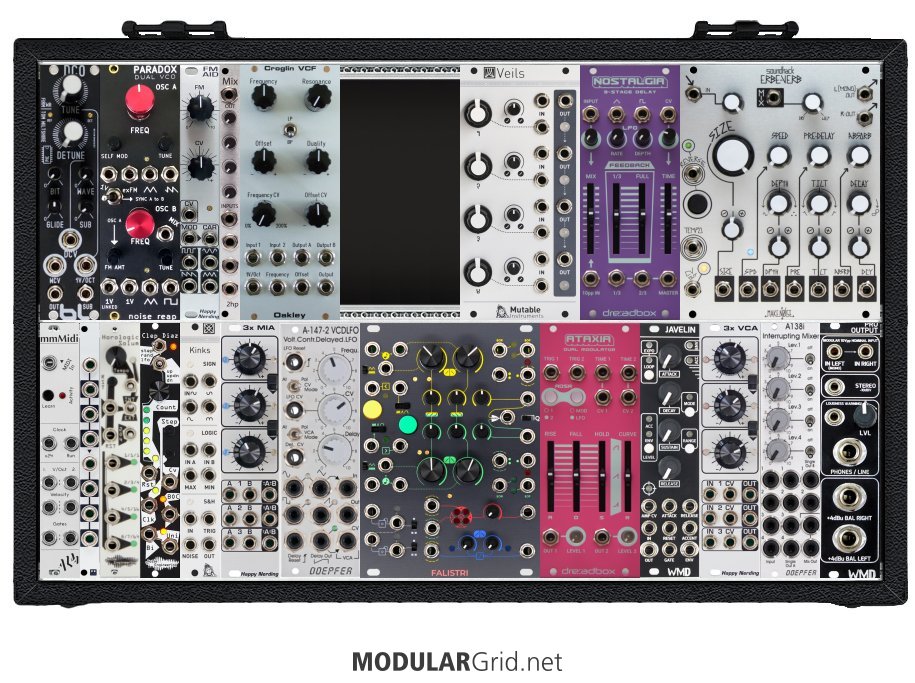 Hi everyone,
I have questions about this 2*84hp rack : I have all those modules but the A138i, Alm mmMidi and Happy Nerding 3xVCA. And there is a big hole in the middle.
Do you think the A134i will be enough as a global mixer here ? or do you have any recommandation ? x-pan ?
What about the big hole ? any idea ? a multimode filter like Filter 8 ? a waveshaper like the Tarot from Modulaire Maritime ?
Thanks for your advices,
All the best