Hi Lugia and Ronin,
Thanks for your help and for all the information. I looked at replacing the 8 HP mixer with the Happy Nerding 6 HP one, but there still wasn't quite enough room for the Nebulae on the bottom. I was racking my brain, so to speak, and had a very unoriginal idea: adding more space. With a third, separate rack in front (Pittsburgh Cell DC with +12V 900mA), I'd have plenty of power for the ER-301 and the Catalyst, and could also play it separately from the rest of the rack: on the couch or at a cafe, or possibly even on a couch at a cafe.
With the top two rows, I added the Magneto and two Xaoc modules. The total +12V consumption for those two rows, (with the Nebulae on 5V) is 727mA, which seems to be sufficiently safe.
But is it too safe? I mean, from a sampling/sound design perspective? I realize this is much more subjective territory, but the Magneto is taking up a lot of real estate, relatively. And while I love the look of the two Xaoc modules together, and the potential for slow and evolving modulation, maybe I could replace one of them with something more wild and/or crazy? As for digital vs. analog modules, this rack seems to be on the extreme digital end, which I don't mind if it's not distractingly noisy.
I had planned on just getting the ER-301 and the ES-8 to play around with Mutable stuff on VCV Rack, but now I'm in full modular avarice mode. Realistically, there are going to be gaps on the rack while I try to make up my mind and get good deals. The ER-301 is the one module I'm married to, and which will hopefully arrive next month. The Catalyst and Expert Sleepers stuff has been ordered. The rest, except for the headphone out, is still mostly up in the air.
Thanks again for your help.
Tyson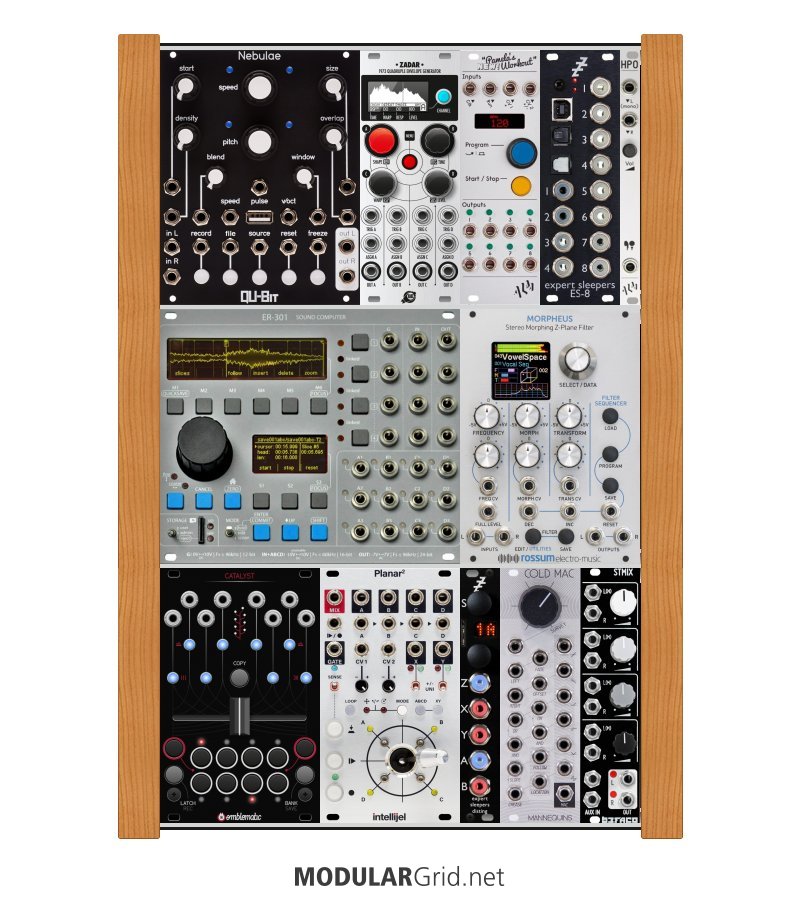 https://www.modulargrid.net/e/modules__racks/data_sheet/1052041