Hi all,
I'm new here and new to modular. I started off with a DFAM (leaving the Electribe aside) and upgraded with a 60HP case. Currently I'm having a dual LFO and some attenuverters in the case, which add quite a bit of modulation to the DFAM.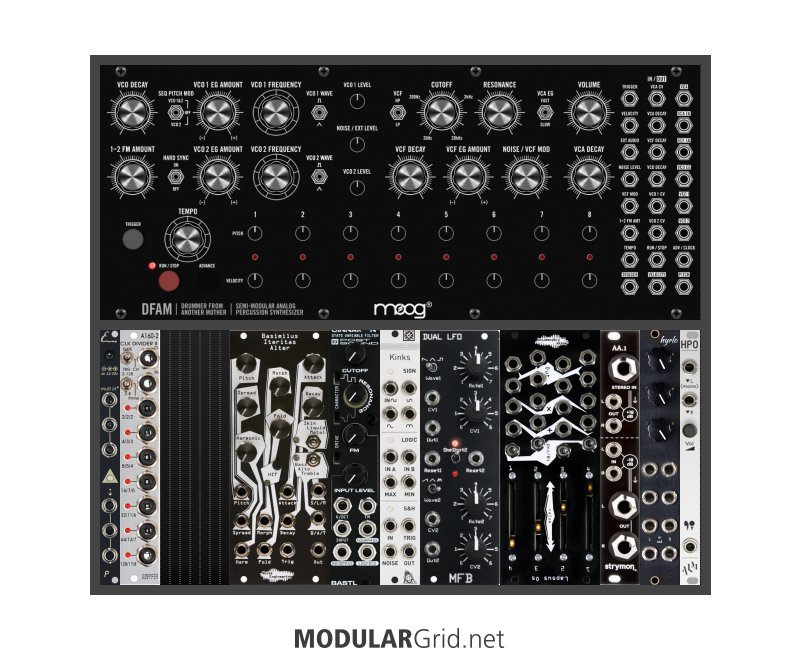 I'm running an external 4 Ch mixer with one aux send to some guitar pedals (RE-20 and tc hall of fame) but would like have everything in the case, if possible. Probably no way this is possible!? Obviously, I'm into (minimal) techno and like the restrictions a small system imposes. Also, I don't have room for significantly more. I thought about the following option to fill the 60HP. I would probably start with getting a BIA next, can be patched to the ext in of DFAM as long as I don't have a dedicated output module.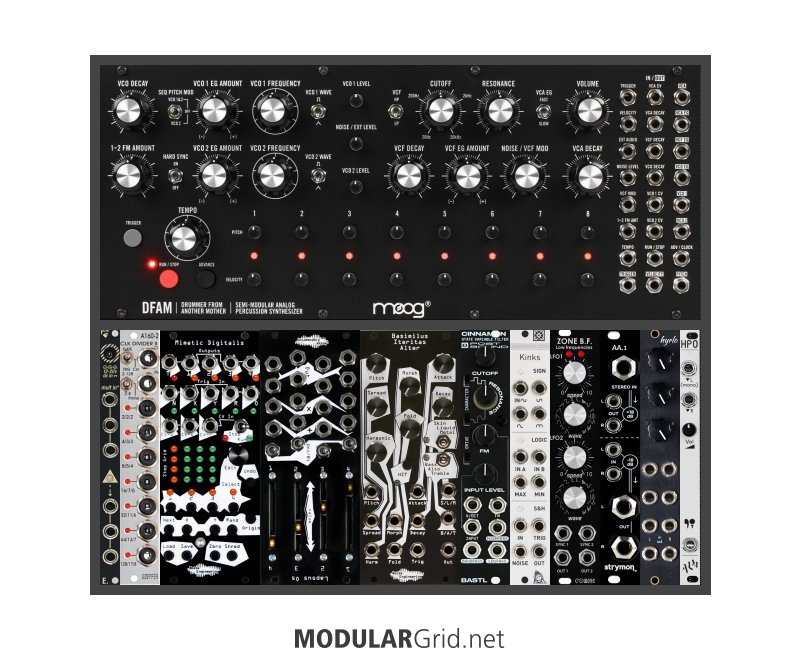 What are your thoughts? Am I missing something?
Thanks!
C.