Hello everybody.
Here the link of my project :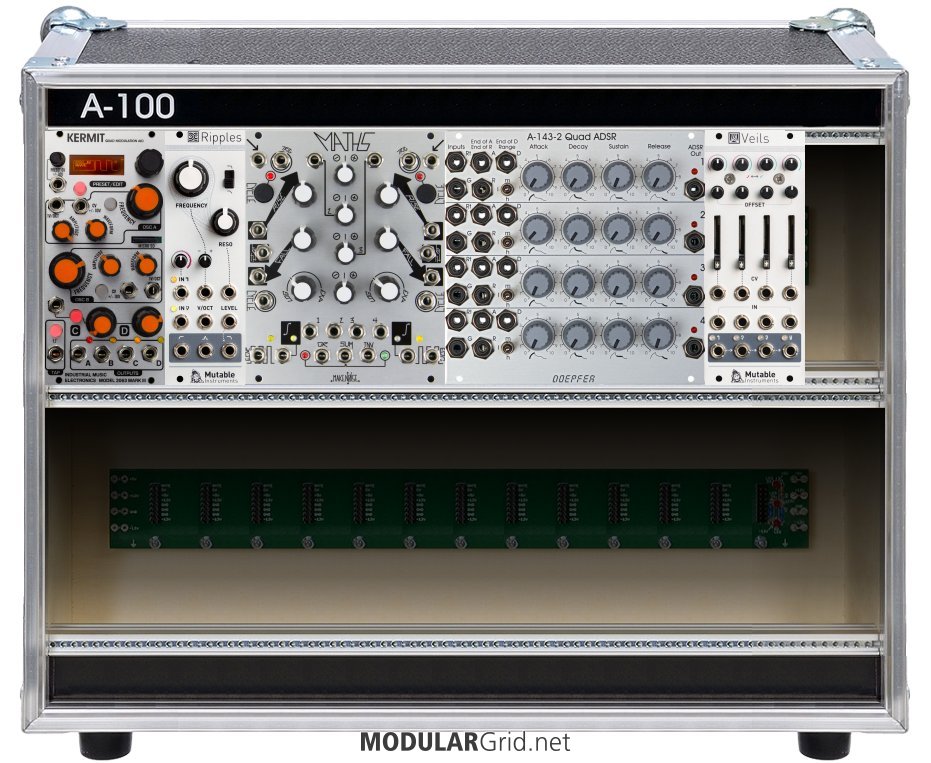 I will edit modules while reading at your suggestions.
I finally decided to jump in the world of modular and build my first synth. I had the chance to experiment with the wonderful kobol expander and to discover very typical 70/80's module and their sounds aesthetics. I'm pretty much experiemental and i'm not interested in specific genre of music, but i do have an interest about rich timbre harmonics, and noisy sound's mass, that why i want to get a bit more crazy than the very beautiful but a bit too much vintage academic Kobol.
I want to build a first rack in order to discover the very bases of modular synths but also to chose crazy module that can bring me a bit further in sounds experimentation than typical( yet veryyyyy goood but maybe not enough experimental soundwise ) doeppfer module. I also want a first rack that can be sufficient for short concert :) Budget max 2000E, 1800e will be perfect ( case included)
I was thinking to start with:
-VCO: Music Electronics Kermit MK III or Honda Piston ( i love the crazy soundswaveshape and dirty harmonics ).
-VCF: Mutable instruments Ripples Liquid filter
-MATH:Make Noise Maths
-VCA:Mutable instruments VeilsQuad VCA
-Envelope:4-channel Programmable Supermodulator Doepfer A-143-2
-Tool-BoxSteady State Fate
Do you think it will be a good begining ? :)
I really love the kermit MK III as a vco, but i was wondering if it will maybe orientate too much all my sounds in a specific destroyed aesthetic ?
Have a nice day.
Helio :)