Hello. I am a film composer and I'm designing a small and versatile setup, but I would need some help because I am pretty new at this. I have 84hp in total and I don't want to add more at the moment, because it's a rack attached to the desk in my studio and I love having it there. My intention is to experiment with doing a bit of everything, especially ambient and generative, but in most cases, I am going to use it as one instrument more for my productions, together with my Arturia Keystep 37. I have an external mixer to route my modules there and it goes in stereo to my audio interface. Sometimes it will be the heart of a piece and other I will just make some ambient drones or textures as one more layer or for sound design.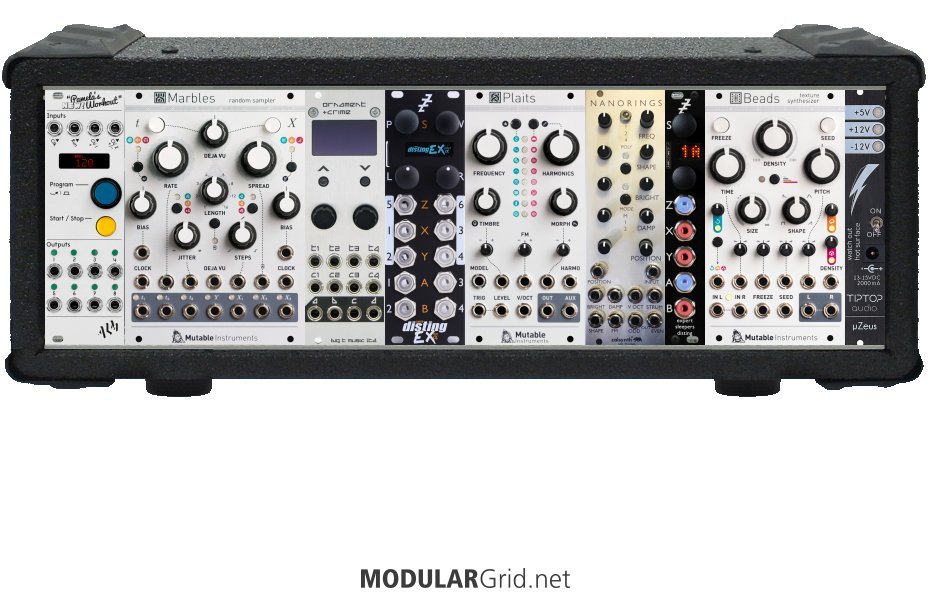 Could you please tell me if I'm missing something essential? Could you suggest any changes? I think I might be forgetting some nice pieces perfect for what I want.
Thank you very much in advance!