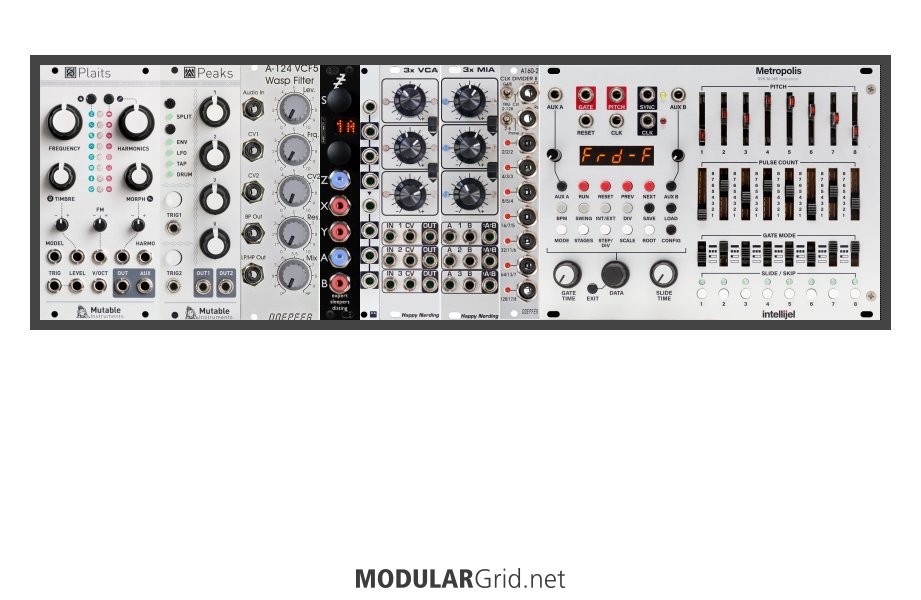 Howdy folks!
This will be my first modular system ever. I have a couple of synths and know my away around some basic patch architecture, but I'd still like to know what you think. This eurorack is intended to complete my Behringer 2600.
I make mostly techno and ambient/IDM. I don't mind my rack behaving like a normal synth voice, but the main reason for going modular is to open some interesting sound design possibilities. I make music. I'm a composer. This rack is here for the mere purpose of getting interesting sounds that serve the song. It won't be a 'stand-alone/do everything' type of thing. Also, I will not be performing live, so being able to manipulate things on the fly is not a concern for me.
I had to give up my hopes of getting a Synthtech E440 because of lack of hp. I tend towards utilities and multipurpose modules, as you can see from the rack.
Case used is the Cre8audio Niftycase, mainly because of price and Midi to CV conversion.
My other synths include:
-Behringer 2600
-Studio Electronics ATC-1
-Korg MS-20 Mini
-Novation Bass Station II
-Behringer Model D
-Behringer TD-3
Any thoughts are welcome! Thanks!!!