I've decided to take a leap into modular synthesis and wanted to start with a small sort of generative drone synth with an added wavetable VCO with the ability to be used melodically. My case is the Moog 104hp, as I like the ability to expand it vertically with the bracket.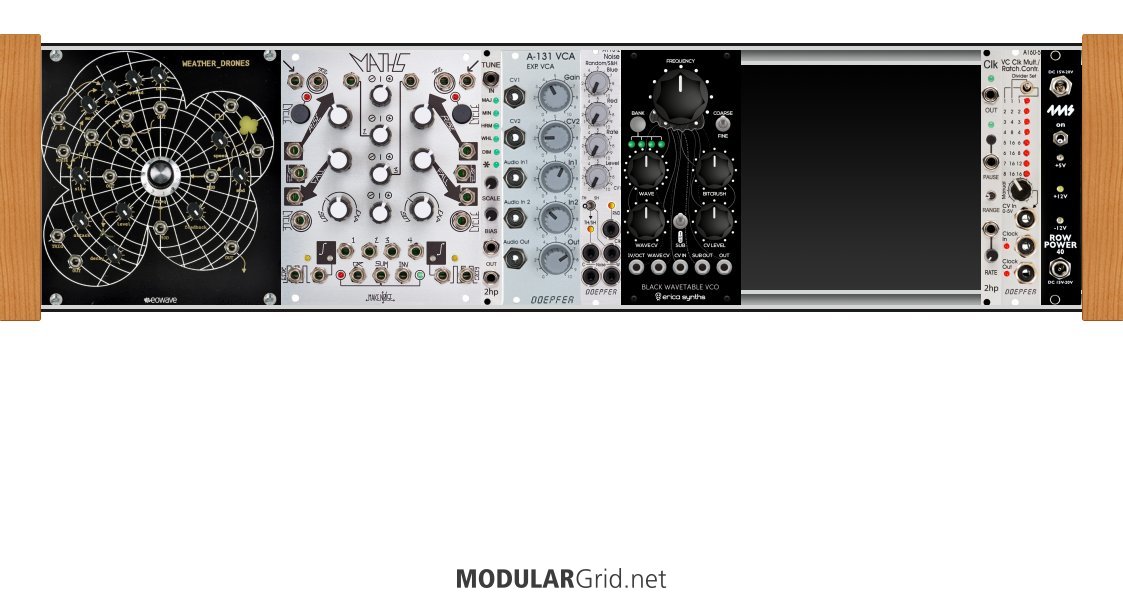 The Weather_drones, Maths, and Wavetable VCO are modules that I definitely will be keeping, but others are stuff I would consider changing. I also am unsure of what sequencer others might recommend, as well as just other modules to help it achieve its desired purpose.
Any advice is appreciated, thanks!