Hi everyone :)
Now I'm kind of jumping into this.. 4 days ago I was pretty clueless about Eurorack (I still am), but I started watching Emily Sprague and Ann Annie's youtube videos and it's just gotten me so pumped to dive in(I've spent about 10 hours a day researching different modules!).
I do have some experience with Hardware synths (Minilogue, Volcas, boutiques etc) so I'm not a COMPLETE novice, but I've felt sort of uninspired by my gear for the last few months and I think it's high time for a radical change!
Would love to get your opinions on this build.
What could suit me better to begin with than what I have chosen.
What you might choose instead for ambient/generative stuff.
Or just any opinions, thoughts and discussions are totally welcome too!
here it is:
(EDIT: I don't know why but the photo below is showing Akemie's Castle and Sisters, click on the photo to see the actual rack)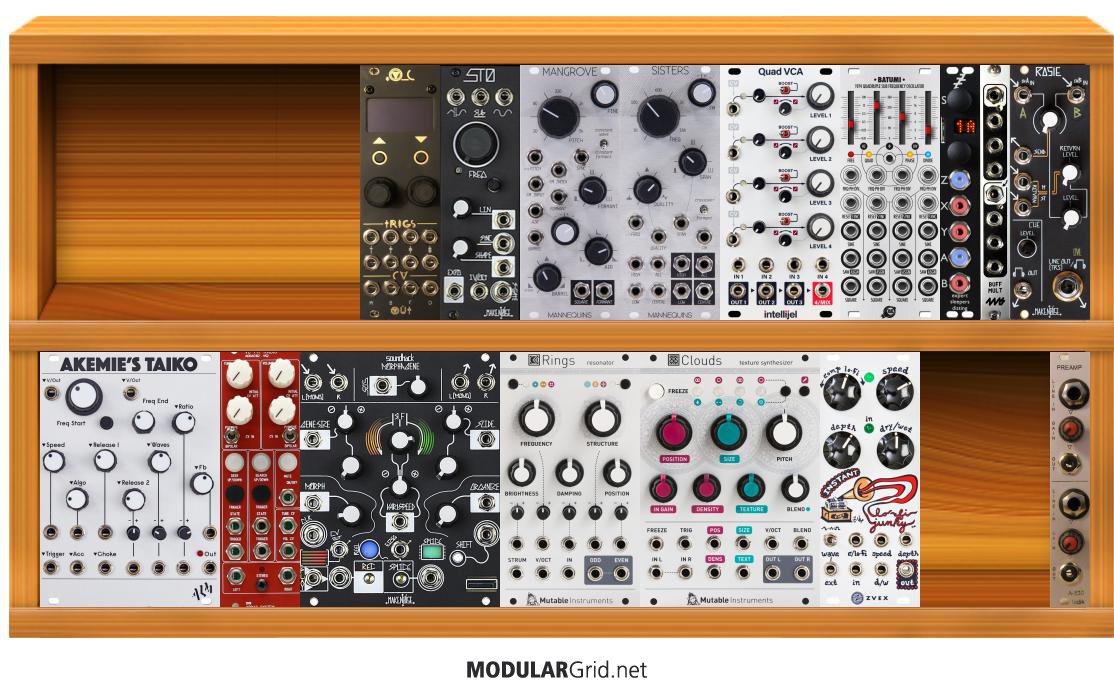 So the top row is phase 1, I plan on getting all of these as soon as possible.
Bottom row will happen gradually as my wallet permits, I also plan on adding maybe a Malekko Voltage Block to the top row soon after phase 1, or maybe a Monome grid + Ansible, something for some more control anyway.
Thank you!