this user has left ModularGrid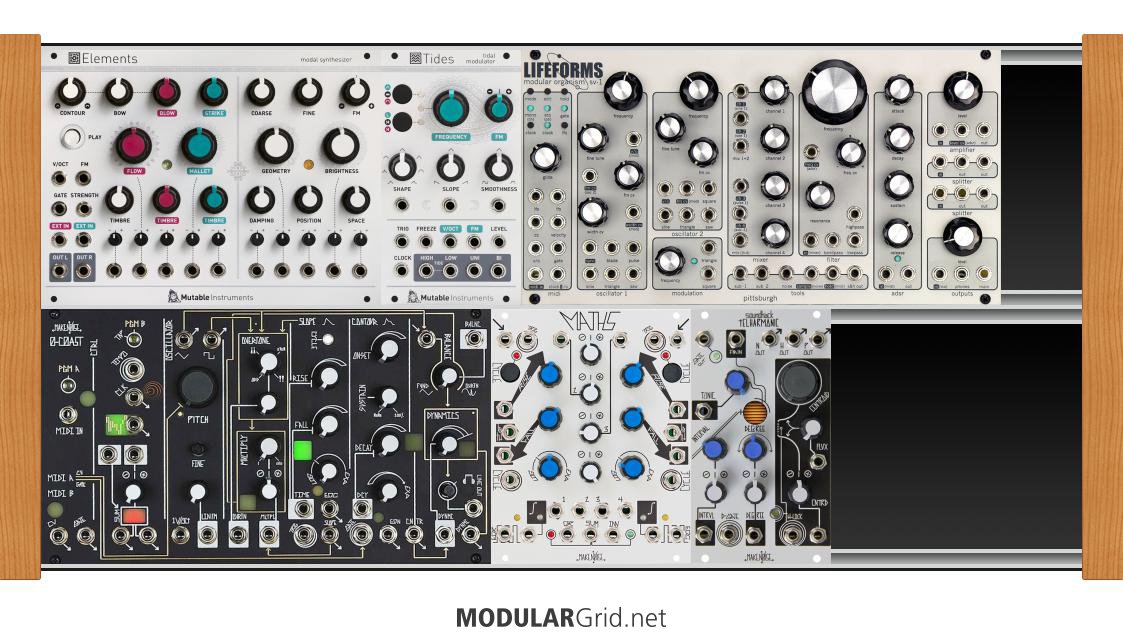 First rack to supplement other synths (tt303, bass station 2, volca FM, drone commander, nyx) and drum machines (MPC 2500, MD-UW+). Eowave 6u84hp angled rack.
I want to get unusual tones and sounds from this and maximise the options for creating and modulating them. I've got the 0-coast already. I've included the SV1 as a midi-cv, splitters and tools functions as well as it's sounds. Intending to sequence if needed with the MD-UW or MPC. I have outboard reverb, delay & overdrive and would run the line outs from each module (2 for elements) into a separate mixer channel I think.
Looking for thoughts and suggestions on module choices, 15hp still spare.