Hi everyone, first post here. I recently got into this eurorack thing and just got a few new upgrades for my rack the other day, but im still missing some modulations and perhaps some other utility modules. Im slightly lost with the rack and sorta scratching my head about which direction to take it towards.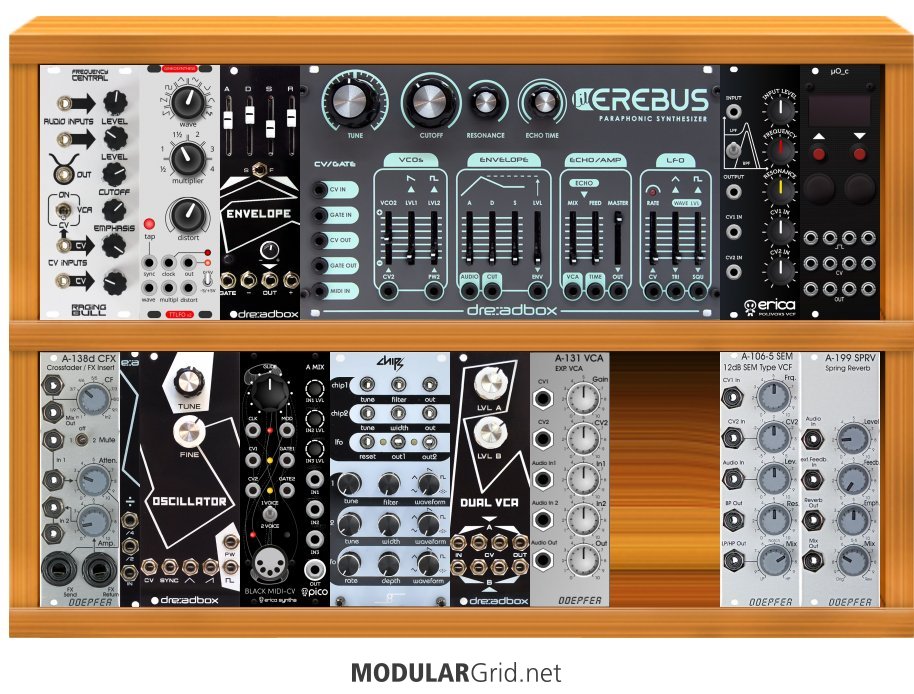 Besides my rack, i also have beatstep pro, mpc live and an ipad connected to focusrite 6i6. 6i6 can take the output of modules, but it is a little noisy. Output module would be nice, but i feel like there is more important things i need first than to get rid of a little noise. I dont really need FX modules since i run all sounds through AUM on ipad and i can use FX plugins in it.
At the moment im mostly doing midi sequences, sampling them to mpc and making new ones. I feel like that is most likely the path i will continue now, instead of trying to build a proper standalone groovebox. I am considering that as well tho, and the new René looks interesting.. There is this mixer module im planning of buying at some point Uraltone tube sounding micro mixer but i definitely feel like i need some more modulation, something more complex than the simple LFOs on lil erebus. I looked as Ypsilon, but couldnt find pretty much any info on it, or videos on youtube.. I would naturally want to get cheap as possible and my budget is pretty much the midi guitar im trying to sell(hoping to get around 350€, but likely will need to settle for like 300€ or less) + not too much more.
Any ideas anyone? I know i will definitely want a buffered multi at least
I can make plenty of room to my rack by putting DFAM back to its own case and 3D-printing a case for lil erebus.