Hi all, I have my first skiff built, check it here: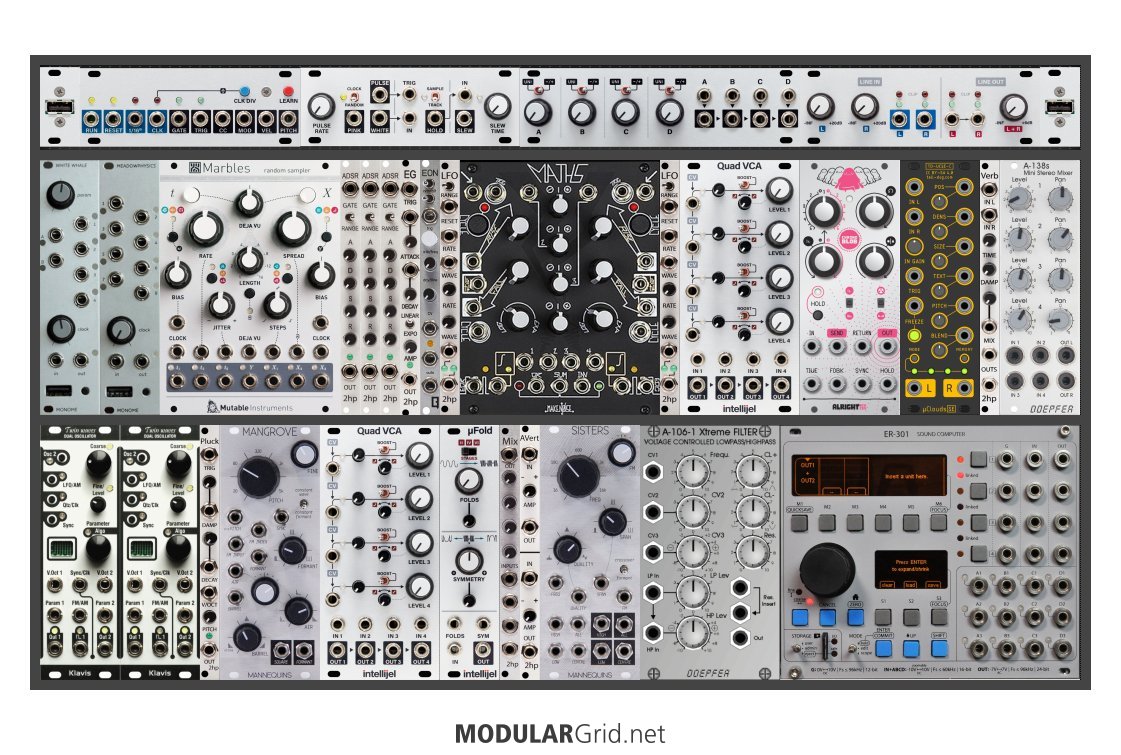 I'm absolutely loving it but already wanting more capability/complexity... I'm using this skiff as a mood board at the moment: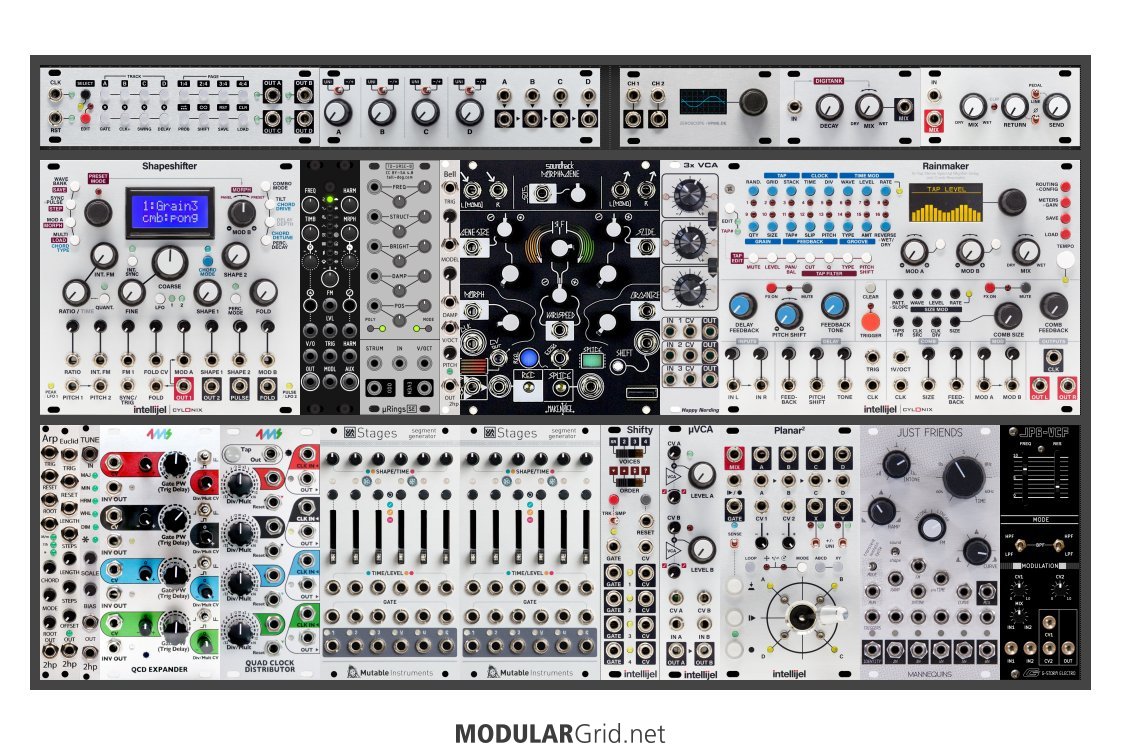 I'll be putting this all in another Intellijel 104HP case...
I'm making all ambient / experimental music. You can hear at http://sleeplesswaves.bandcamp.com/
I love the Rainmaker for delay, but it's so damn big.... Is Magneto enough for delay? I have a Chronoblob delay as well already. Also toying with idea of Big Sky delay pedal...
I love the Mangrove I have, should I replace the Plaits w/ another Mangrove? I thought go for different sound... Also fell in love with Shapeshifter after seeing demo...
Clock dividers... Rotating clock divider or QCD? Do I want to use HP for expanders? What about Octocontroller in comparison???
Filtering I have a Three Sisters and Doepfer Xtreme Filter... So far I'm struggling to get anything good out of the Xtreme, any replacement suggestions? I have the Jove in the new rack... Any other filter ideas? Maybe another Three Sisters, I'm absolutely loving that...
What am I missing? What should I ditch? What did I forget? Give me the modular gods interwebs wisdom from afar!
Thanks
D