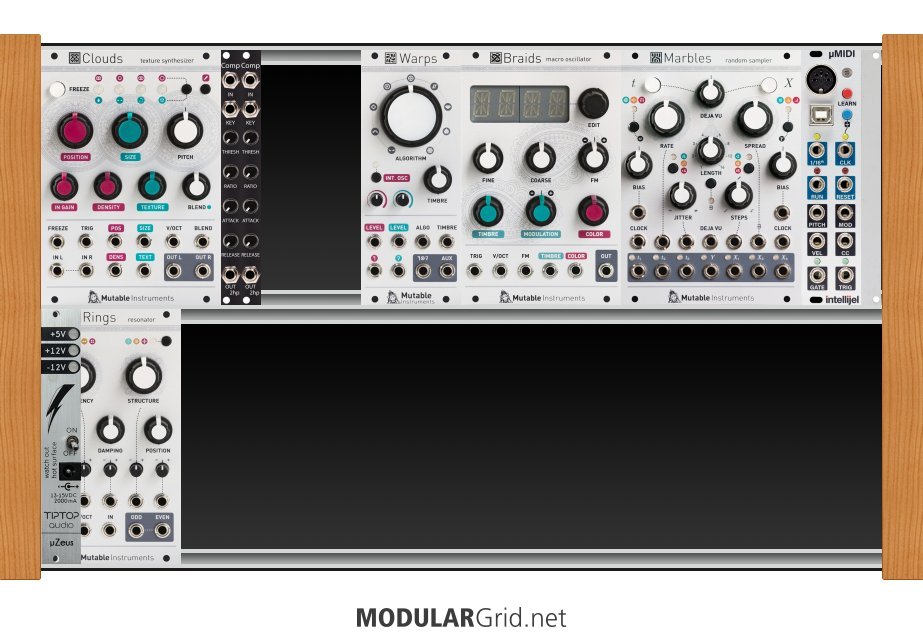 Hi all,
this is what I ended up loooking for something to make some nice sounds for Ambient + general purpose music (in fact, I never compose for one genre...), experiment, create textures and even sparkling sounds...
I am not sure if I have all I need, or if you can suggest better (I am sure you can, so please do).
Of course i don't know all modules, I have heard nearly all I have added, but I may need a filter or an additional LFO, or...
It's your turn :-).
Thank you.