Hey everyone,
I'd like to ask for some opinions for my rack, specifically my choice for the next modules I am going to add.
My goal is to make music similar to lightbath, ann annie, r beny and the likes on youtube.
As for my rack, I am using a powered Doepfer case, the first two rows are the modules I currently own, the bottom row are the modules that I thought would be usefull to add next.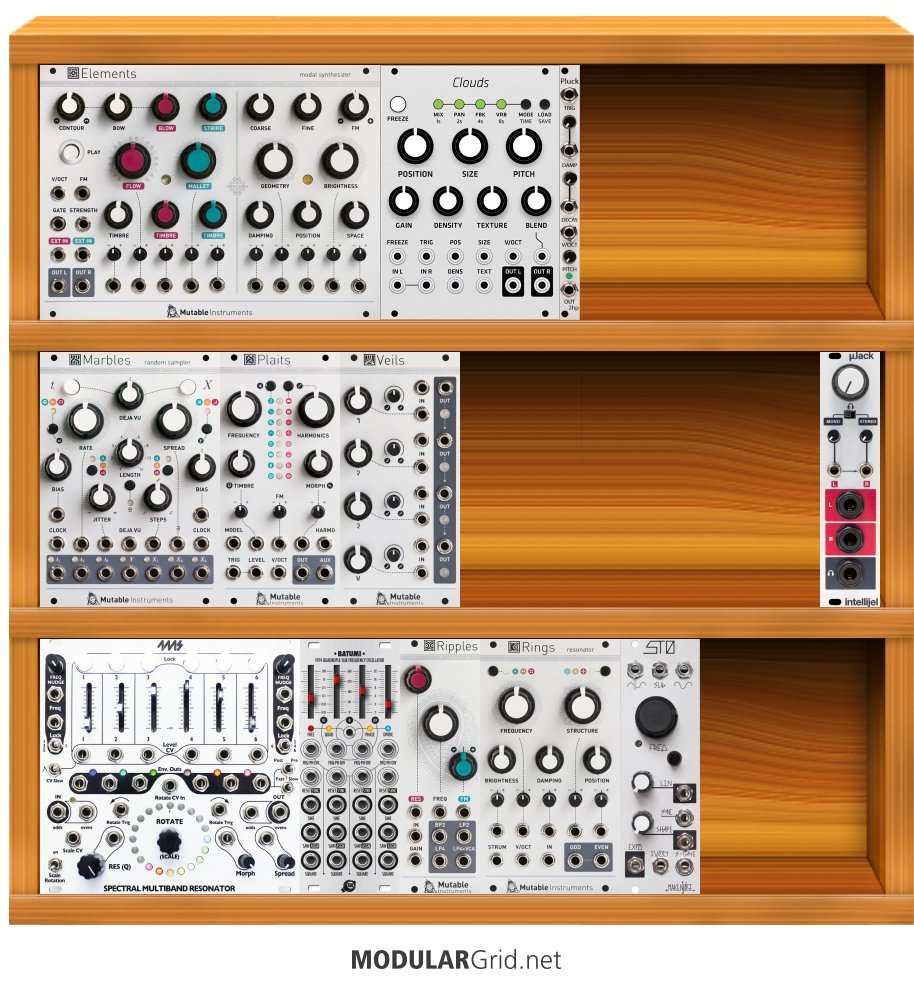 SMR: for textures and filtering, the sound on its own really struck me.
Batumi: I need an LFO, and a quad-LFO seems like a good choice for additional modulation.
Ripples: as a dedicated filter besides the SMR. Other choices are Three Sisters and Belgrad.
Rings: I know, it's somewhat of a cliche by now, but I really like the sound. Contemplating to let Elements go over this.
STO: additional voice besides Plaits, but I am unsure if I really need this, since Plaits/Rings/Pluck/SMR/Elements are lots of voices already
What other modules do I need? I am thinking modulation, maybe an envelope like the Zadar/Maths/Tides/Stages? A uO_c is also in consideration for its sequencing/quantizing/randomization capabilities.
I also have a Strymon BigSky and a Delay pedal, so I am going to be using those for effects first, although a 4MS DLD is something that I am thinking about down the road.
Any input is highly appreciated!