Hey!
I'm building a performance based rack for EBM and industrial techno. I never had a Eurorack, but have a good experience with Reaktor, semi-modular and digital/analog hard synths, so my main concern is about function generators and VCAs/Mixers, since I already know which type of sound I want from the oscillators and FXs.
Currently I got a custom 9u, 56hp case with the Verbos Complex Oscillator + Optomix (which I'll be using for bass duties) and Maths. The plan is using a micro Plaits for percs/simple leads and Basimilus + a noise source for all drum sounds.
Garfield Modular and Lugia recommended me to get a bigger case and I'm following their advice. I'll be getting a 6u*94hp case and letting my current one for future modules, so I got plenty room for modules (about 356hp).
I'm planning to buy a module at a time so I can adapt to my function/envelope/vca needs.
What type of sequencer would you recommend for this specific genre of music?
I don't see myself having much use of the attenuvertes, should I sell my Maths and get a Quad LFO such as Intellijel Quadra or Zadar?
Are there any other oscillators I should be looking at?
Please remember that this is aimed at very dynamic performances at clubs.
(it seems the rack picture isn't updated, please click on the rack to see the actual version)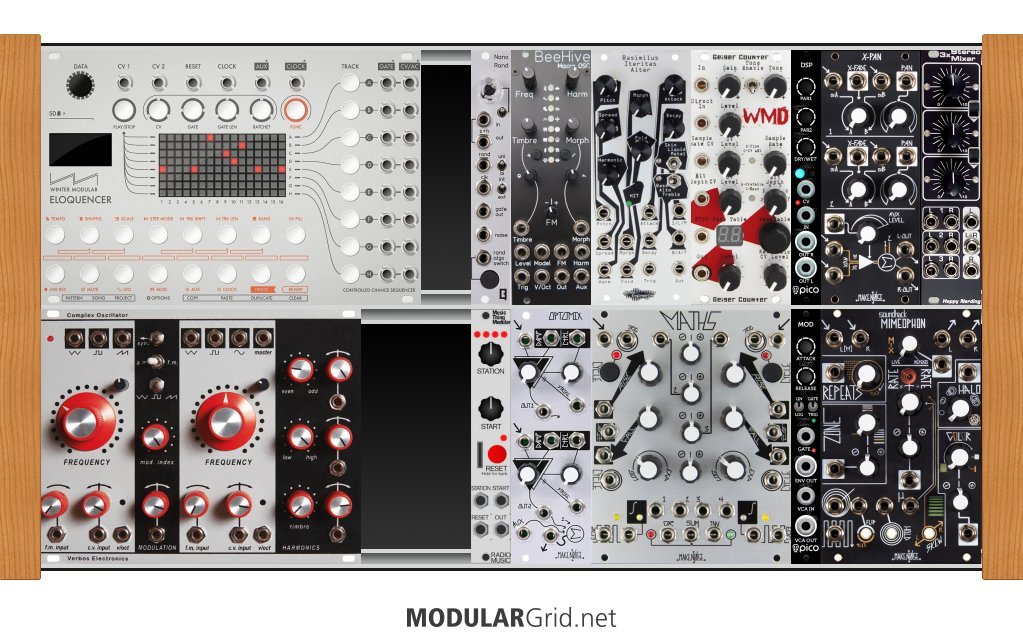 Thank you!
Joe