Hello,
I'm trying to put a system together and I'm trying to take my time as much as possible: to be able to gather information and of course, to stay within my monthly budget.
All I have at the moment is a TipTop Mantis case, Pam's New Workout and the 4ms Listen Four. I also ordered the 3x MIA at Schneider's, but it's not on stock. I'm trying to make a system to be able to create evolving ambient with some interesting rythms, and maybe also some faster electronic music.
My current plan looks like this: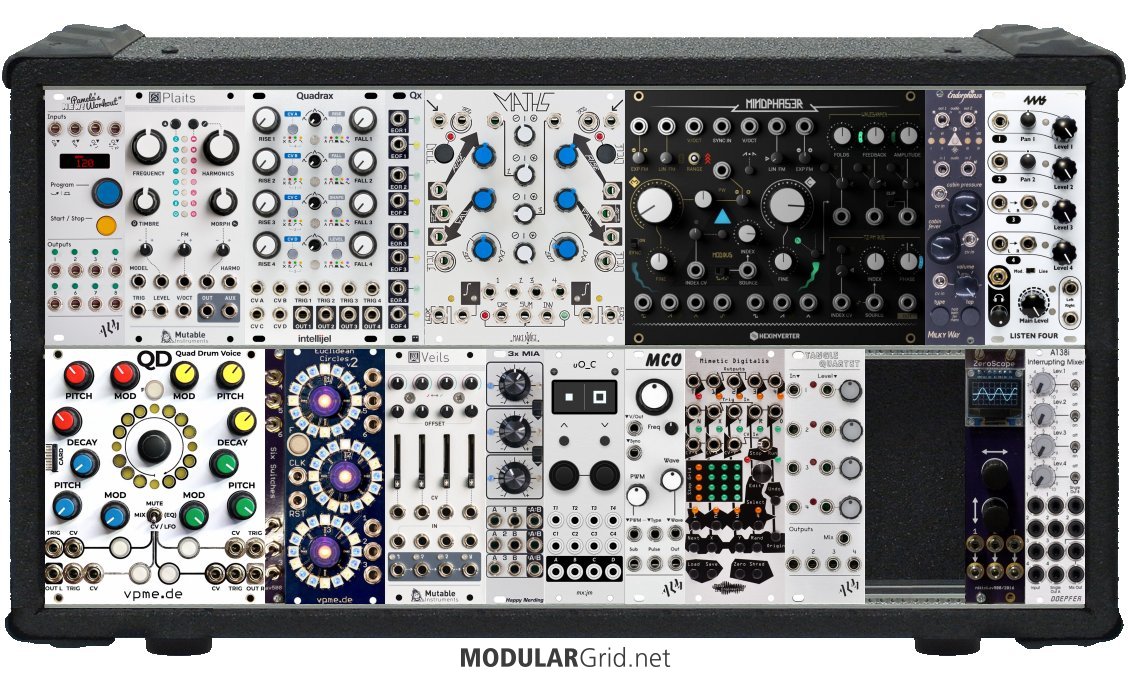 I'm thinking of getting Plaits, Mimetic Digitalis and Milky Way to start, and then slowly progressing further. I'm also thinking of adding an external Sequencer, like a Beatstep Pro at some point. I figure the Mindphaser would be among the last things I'll get.
As you can see, filters are missing. I'm pretty unsure at this point how many and which ones I should go for. As for effects, maybe I should also get another unit next to the Milky Way.
Thanks in advance for anyone giving their opinion.